Cloud based email security will be the Proofpoint says Vadition
Andres Kohn, the head honcho at Proofpoint is bringing cloud based email security to the market with Vadition Proofpointisdemonstrating its cloud-based email security, archiving and data loss prevention solutions at InfoSecurity 2011. Executives and product experts will be on hand to discuss th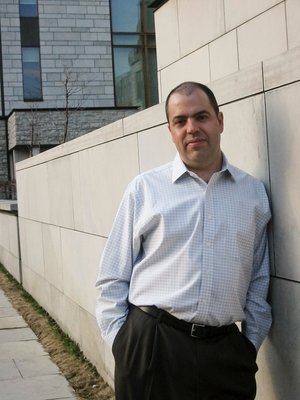 Andres Kohn, the head honcho at Proofpoint is bringing cloud based email security to the market with Vadition
Proofpoint
is demonstrating its cloud-based email security, archiving and data loss prevention solutions at InfoSecurity 2011. Executives and product experts will be on hand to discuss the
issues
topping CSO's agendas including mobile,
consumerisation of IT
and security in the cloud.
Why do people need this product/service?
The security landscape is evolving and organisations are faced with the challenge of ensuring data is safe. Increasingly sophisticated attacks and the increase in mobile working, add to this challenge as employees access data via laptops, tablets and mobile phones. Regulatory compliance is increasing and there have been several
high profile cases of companies suffering a data breach
, most recently
Epsilon in the US
. Therefore enterprises more than ever
need to put in measures
to keep its data safe, otherwise heavy fines, and more importantly, a damaged reputation could follow.
Who in particular needs it?
Proofpoint is aimed at mid to large enterprises.
How is Proofpoint going to make life easier for channel partners?
Working closely with its partners such as VADition [uh-oh! You mean Neil Ledger and his rum crowd? - Ed] means that Proofpoint are constantly informing customers of the latest risks in the industry. Proofpoint also maintains contact with its partners regularly so it can pass on best practice tips.
MicroScope+
Content
Find more MicroScope+ content and other member only offers, here.