Check Point software blades give you a security wall you can build on
Here's Terry Greer-King, Check Point supremo, who promises to help the channel. One of the problems with the security industry is that they're not noted for their sense of humour. All they want is your money. Which is why the vendors seem such cold, unhelpful types. Check Point is a rare e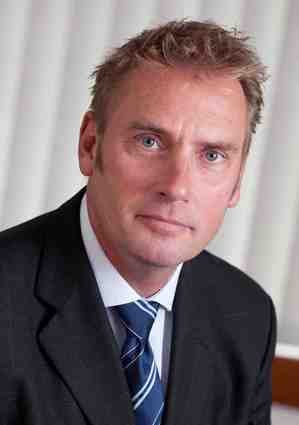 Here's Terry Greer-King, Check Point supremo, who promises to help the channel.
One of the problems with the security industry is that they're not noted for their sense of humour. All they want is your money. Which is why the vendors seem such cold, unhelpful types.
Check Point is a rare exception. Pop along to stand F40 and have a look at their new Software Blades. These are modules you can build your security on, incrementally.
The idea is you add new application control (Web 2.0 security) bit by bit. They cover everything rom identity awareness, data loss prevention and mobile access control functions to network gateways.
The software blade approach lets IT managers start with a basic, low-cost gateway (i.e., a firewall) and add the modules (software blades) when they need to give the protection they want.
They can add more modules and protection whenever necessary - rather like adding apps to an iPhone or Android smartphone. This gives you VARs an excuse to revisit and 'upsell' (ugh - I hate that word) to existing customers.
The new Blade modules add new features, especially Web 2.0 control, DLP and identity awareness.
Who needs it?
Anyone that wants network and gateway security. Software Blades are scalable from SMEs (15 - 20 users) up to organisations of tens of thousands of users.
The good thing is Check Point is 100 per cent channel only. Well, it claims to be. Does anyone know different?
Still, at least Check Point has one of the largest ranges of security solutions, from smartphone security through to enterprise gateways. So it gives partners more opportunities to approach new customers, and to revisit existing customers and upsell.
MicroScope+
Content
Find more MicroScope+ content and other member only offers, here.