Azzurri gets Royal seal of approval
Networking services provider Azzurri will be putting in a call to its stationer after being awarded a Royal Warrant by the Queen for provision of communications services. Cisco and Avaya partner Azzurri - which more usually finds itself wrangling network installations for FTSE 100 firms - has been q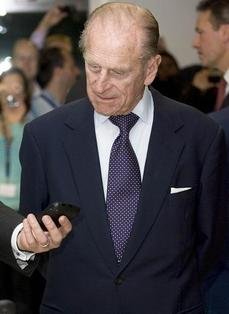 Networking services provider Azzurri will be putting in a call to its stationer after being awarded a Royal Warrant by the Queen for provision of communications services.
Cisco and Avaya partner Azzurri - which more usually finds itself wrangling network installations for FTSE 100 firms - has been quietly providing both mobile telephony and other connectivity services to the Royal Household for the past eight years.
The Warrant, which lasts for five years, took effect at the beginning of 2011.
Only three Royals are entitled to grant Warrants - the Queen, Prince Philip (pictured right in full flood) and Prince Charles.
The honour is only ever granted to people or companies that have supplied goods or services to the Royal Family.
"It's a great honour for any firm to be awarded a Royal Warrant. It is an exceptionally prestigious stamp of quality and reliability and therefore we're delighted to receive this recognition," said Azzurri CEO Mark Quartermaine.
However, Azzurri is not the only channel company to have crossed paths with the Royal Family; Newcastle-based Croft Technology - acquired last year by TSG - was also been handed the badge a couple of years back
And way back in the 1990s, a senior executive at Compaq made the back pages of MicroScope after sharing a moan with Prince Edward about being hounded by the paparazzi over his private life, or, in this case, reseller management strategy.
"I have a similar problem with a magaine called MicroScope," the executive told the Prince, back then a confirmed bachelor, who no doubt felt much better at having his own problems put into context.
Photo courtesy: Rupert Hartley/Rex Features
MicroScope+
Content
Find more MicroScope+ content and other member only offers, here.