Asian phone makers could repeat success of PC firms
In recent years, previously unknown Far Eastern PC vendors, such as Acer and Lenovo, have carved out a prominent niche in the western hardware market, and are now beginning to challenge leaders such as Hewlett-Packard for regional market dominance. It now looks like Asian smartphone device makers co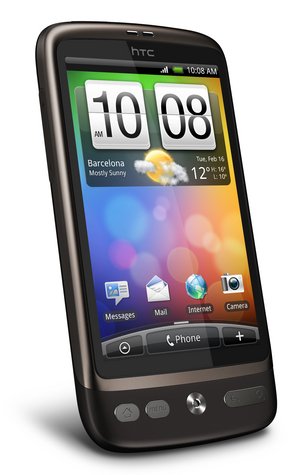 In recent years, previously unknown Far Eastern PC vendors, such as Acer and Lenovo, have carved out a prominent niche in the western hardware market, and are now beginning to challenge leaders such as Hewlett-Packard for regional market dominance.
It now looks like Asian smartphone device makers could be on the verge of repeating that success, according to figures from Juniper Research.
Until comparatively recently it was the Europeans who dominated the handset market, but since 2005 North American manufacturers, such as RIM and Apple, have come to dominate.
But now it looks as if the market is shifting again, as names such as HTC, LG and ZTE boost their product portfolios and chase western markets in a big way, says Juniper's latest study, which predicts they could go from 11% market share now to 18% in 2015.
Analysts also forecast that challengers from the consumer electronics market will also begin to appear on the scene.
Said Juniper senior analyst Anthony Cox: "The availability of Android and the commoditised nature of several elements of the handset supply chain are behind both of these developments."
"Any manufacturer with consumer electronics expertise can add mobility to their devices by incorporating an Android OS into a smartphone."
Cox believes that tight margins in the PC sector are driving this trend, and with many IT companies - Cisco and HP to name but a few - releasing smartphone and tablet devices this year, the competition will get fiercer and fiercer.
In the long-run, this will be a good thing for consumers, as prices come down and vendors are forced to differentiate by continually enhancing device functionality. So let the good times roll!
MicroScope+
Content
Find more MicroScope+ content and other member only offers, here.