Kaspersky discovers Flame and Stuxnet are connected
As it digs deeper into the evolution of the Flame security threat Kaspersky Lab has discovered it is linked with the other high profile nation-state backed-attack Stuxnet. The security vendor has discovered that source code from a module of Flame was used in Stuxnet back in 2009, which was designed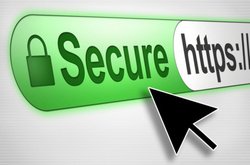 As it digs deeper into the evolution of the Flame security threat Kaspersky Lab has discovered it is linked with the other high profile nation-state backed-attack Stuxnet.
The security vendor has discovered that source code from a module of Flame was used in Stuxnet back in 2009, which was designed to spread the threat through USB drives.
Flame was discovered a couple of weeks ago and was described as the most complex and significant threat so far discovered topping Stuxnet, which had been used to target Iranian power plants.
But the revelations that the two threats were linked at some point in the past will add to the concerns that teams of hackers are working concurrently on developing threats.
Alexander Gostev, chief security expert at Kaspersky Lab, said that the more details it discovered helped it piece together how these threats were being developed.
"The projects were indeed separate and independent from each other. However, the new findings that reveal how the teams shared source code of at least one module in the early stages of development prove that the groups cooperated at least once.
"What we have found is very strong evidence that Stuxnet/Duqu and Flame cyber-weapons are connected," he said.
MicroScope+
Content
Find more MicroScope+ content and other member only offers, here.