IDC sees virtualisation uptake hurting EMEA server sales
After booking another quarter of sequential declines in the EMEA server market, analyst house IDC is ploughing a similar furrow to its rivals Gartner, saying that there could be more trouble ahead. And although x86 server sales continued to outperform the rest of the market for the 13th straight qua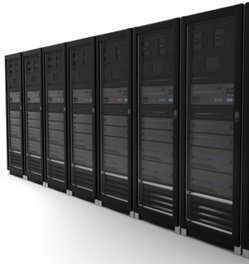 After booking another quarter of sequential declines in the EMEA server market, analyst house IDC is ploughing a similar furrow to its rivals Gartner, saying that there could be more trouble ahead.
And although x86 server sales continued to outperform the rest of the market for the 13th straight quarter, IDC Enterprise Server Group research director Nathaniel Martinez told MicroScope "the outlook for x86 is pretty much flat or slightly down, largely as a result of increased virtualisation deployment".
In the very short-term this would be offset by growth in HPC projects and large investments in public cloud infrastructures from the likes of Rackspace and others, but Martinez predicted that in Q3 or Q4 of this year the outlook would turn more negative.
By IDC's reckoning, total EMEA sales declined 11.9% year-on-year to $3.1bn (£2bn) in the first three months of the year, with shipments down 3.8% to 556,877 units. The UK, Martinez said, was "faring slightly better than other countries largely because of major cloud initiatives".
"There have been some very large deployments in the banking industry as well," he added.
Across the region, x86 sales were down 3.4% to £2.2bn, representing 73% of the total market. EPIC servers experienced the sharpest fall in non-x86, followed by CISC and RISC systems, down 45.6%, 34.3% and 16.8% respectively.
Broken out by operating system, Windows held around 52% of the market, down slightly, while Linux grew 6.5% to account for 20.7% of total sales, overtaking Unix sales for only the second quarter in industry history.
Rack servers accounted for just over 50.5% of total sales, with tower or standalone servers suffering a sharp decline, down 22% to 26.6% of sales. Blades servers saw a softer decline, down 5% to 19.9% opf the market.
By vendor, HP recovered to take the top spot, outperforming IBM, which slipped to second place and cementing its dominance in x86 sales, with its ProLiant lines doing $1bn worth of business. Dell also benefited from strong demand for x86 technology, while fourth placed Oracle grew its marketshare for a change, although its sales were down.
Image courtesy: Thinkstock
MicroScope+
Content
Find more MicroScope+ content and other member only offers, here.