HP on verge of massive job cuts, say reports
Between 25,000 and 30,000 jobs could be on the line at HP, according to reports, as the IT giantpreps deep cuts thatexpected to be made public in its earnings statement next week. It is thought that the bulk of the cuts will impact in three main areas, IT services, PCs (PSG) and imaging and printing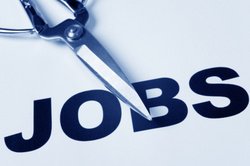 Between 25,000 and 30,000 jobs could be on the line at HP, according to reports, as the IT giant preps deep cuts that expected to be made public in its earnings statement next week.
It is thought that the bulk of the cuts will impact in three main areas, IT services, PCs (PSG) and imaging and printing (IPG), all areas where HP has struggled to remain competitive, to the extent that it merged PSG and IPG earlier this year.
According to Bloomberg, a good number of the redundancies would be made through early retirement offers, and the vendor expects to save over a billion dollars as a result.
The business news agency said HP has teamed up with management consultancy McKinsey & Co to join up the dots.
The move would be a clear indication that CEO Meg Whitman is prepared to take radical steps to clear up the mess left by her predecessors, and get HP back on track, and has clearly resonated with HP shareholders, who sent its stock price up several percentage points after the rumour surfaced late Thursday.
HP has declined to comment on the possibility of cuts, and it is not known how deeply its UK workforce will be affected.
MicroScope+
Content
Find more MicroScope+ content and other member only offers, here.