Exclusive sales power to quarterly high
Self-styled superVAD Exclusive Networks has booked first quarter sales of €62m (£49.5m),breezing comfortably pastboth salesand margin targets with 29% year-on-year growth. The firm, which picked up VADition11 months agoto fill out its UK proposition, grew its turnover by 70% in 2011 and hopes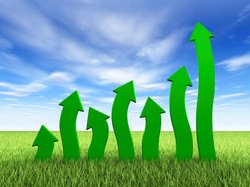 Self-styled superVAD Exclusive Networks has booked first quarter sales of €62m (£49.5m), breezing comfortably past both sales and margin targets with 29% year-on-year growth.
The firm, which picked up VADition 11 months ago to fill out its UK proposition, grew its turnover by 70% in 2011 and hopes to make sales of €275m this year.
Company CEO Olivier Breittmayer said he saw 2012 as a breakthrough year for the Paris-headquartered distie.
"The core strength we are able to offer and our nationally-focused, independent and entrepreneur-led business units makes us able to accelerate and sustain the market potential of emerging and fast-growing technology companies," he said.
In a traditionally sluggish quarter, and a squeezed market, the firm's overall performance had been impressive and talked of "encouraging signs" for the rest of the year, reckoned Breittmayer.
He said a glut of recent vendor IPOs from names such as Infoblox and Proofpoint, as well as a scheduled public offering from Palo Alto Networks, had all done their part to boost Exclusive's performance.
"These events illustrate our vendor's intention to fuel and accelerate growth," Breittmayer concluded
MicroScope+
Content
Find more MicroScope+ content and other member only offers, here.