Wi-Fi provider iPass stalks mobile device management experts
Wi-Fi networking services and enterprise mobility provider iPass is on the hunt for reseller partners with competencies around mobile device management to help it get deeper into customers trying to exploit remote working and consumerisation. IPass specialises in connecting mobile and remote workers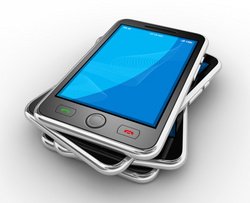 Wi-Fi networking services and enterprise mobility provider iPass is on the hunt for reseller partners with competencies around mobile device management to help it get deeper into customers trying to exploit remote working and consumerisation.
IPass specialises in connecting mobile and remote workers to the internet over hotspots provided by approximately 300 partners, such as BT Openzone, using its own platform that gives the end-user the experience of connecting to the iPass network instead of the provider's.
It claims that technically, this means it has the world's largest commercial Wi-Fi network, with over 800,000 hotspots at its customers' disposal. The firm has already racked up over 3,000 customers through its existing channel and is hoping to expand that number.
Rene Hendrickse, iPass EMEA vice president, said that the behavioural change in network usage patterns precipitated by the rise of the mobile worker and the BYOD phenomenon meant enterprises were starting to see "significant challenges" around cost control and, increasingly, security.
"We see that increasingly, mobile device management providers have a say in this area," he told MicroScope. "We see strong synergies between these guys and the services we provide that has led us to believe we can both serve more customers."
"There's a massive opportunity for the channel to sell mobile device management on top of connectivity, with benefits such as recurring revenues," Hendrickse added.
The expansion of iPass' partner programme to accommodate this new expertise will include new joint sales and marketing programmes, extra MDF and business development assistance and sales leads, Hendrickse said.
MicroScope+
Content
Find more MicroScope+ content and other member only offers, here.