Sony swings axe on 10,000 and sets out on business review
Sony is to swing the axe on 6% of its global workforce putting 10,000 people out of work as it tries to claw its way back in the market. The firm has been struggling in the face of intense competition and difficult economic conditions and the new CEO Kazuo Hirai has indicated tough steps are going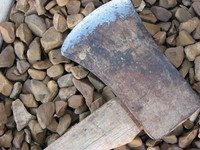 Sony is to swing the axe on 6% of its global workforce putting 10,000 people out of work as it tries to claw its way back in the market.

The firm has been struggling in the face of intense competition and difficult economic conditions and the new CEO Kazuo Hirai has indicated tough steps are going to be taken to get the firm back in a position to fight for market share.

Not only has he confirmed the anticipated 10,000 job cuts but he has double the annual loss forecast to $6.4bn.

The vendor is also going to review its business operations and could make further changes to parts of the business it views as loss marking, having limited synergies with the core business of digital imaging, gaming and mobile or where the market has become commoditised.
There could also be consequences for partners that work with the tech giant as it lists one of its evaluation criteria for keeping investment going: "Business where opportunities for revitalisation and growth are enhanced through collaboration with partners rather than independent operation by Sony."

In some cases, Sony lists the medium-sized display business as an example, it is looking to offload those activities.

The vendor added that the headcount reduction could come across the business as a whole: "In addition to this business portfolio realignment, as Sony moves to strengthen its core businesses and shift resources to growth areas, it will also restructure its headquarters, subsidiaries and sales company organisations in order to further enhance operational efficiencies."
MicroScope+
Content
Find more MicroScope+ content and other member only offers, here.