Rogue reseller employees in £123k procurement fraud
Rogue employeesof resellers Bytes Software and Nettitude havebeencollared forcollusion in a £123,000 conspiracy to defraudLincolnshire-basedgrocery co-operativeNisa Today. The conspiracy was orchestrated by Nisa's IT procurement manager Trevor Guerin, who bagged sweeteners of laptops, netbooks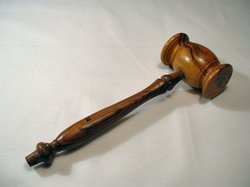 Rogue employees of resellers Bytes Software and Nettitude have been collared for collusion in a £123,000 conspiracy to defraud Lincolnshire-based grocery co-operative Nisa Today.
The conspiracy was orchestrated by Nisa's IT procurement manager Trevor Guerin, who bagged sweeteners of laptops, netbooks, wine and chocolates on top of £50,000 in cash.
Grimsby Crown Court heard that the scam worked through fake and inflated invoices created by Guerin, and the employees, named as Aatish Dudani of Bytes and Barry Hesk of Nettitude, paid sums of money into two holding companies set up by Guerin.
Prosecuting, Gordon Stables told the court that Dudani paid Guerin £16,000 and Hesk £34,000, while Nisa unwittingly paid out thousands of pounds in return for kit that, in some cases, never materialised, according to local news sources.
MicroScope understands that all the proceeds of the fraud have now been recovered in full.
Speaking in court, Dudani's defence QC Pavlos Panayi blamed a "high-pressure" bonus culture and Guerin's corrupting influence for leading a "model employee" astray.
Guerin has now been sent down for two years, while Hesk received a 12 month suspended sentence and a community service order, and Dudani a 12 month community order.
"People who deal with IT procurement are relied upon because most people do not know what software is required. They need you to tell them what they need and what it costs," said judge Simon Jack.
Rowland Johnson, managing director for Nettitude, said: "Barry Hesk resigned immediately the matter came to light. The company did not benefit in any way from the incident but made sure that Nisa Today was repaid in full.
"Nettitude has strong integrity and business ethics, and took decisive measures as soon as this one-off incident came to our attention," he added.
Bytes managing director Neil Murphy told MicroScope: "At no point did Bytes or our former employee financially benefit from this incident which was orchestrated by the customer's employee.
"In the 30 years that Bytes has been trading this is the first time we have been a victim of an incident of this kind, and we are pleased that it has now been dealt with by the authorities."
MicroScope+
Content
Find more MicroScope+ content and other member only offers, here.