Cloud spending polarising between will and will nots
The cloud market appears to be polarising with those that have not made or planned for an investment in the technology likely to sit out the shift towards flexible delivery of data and applications. There has always been a section of the customer base concerned about security and data integrity but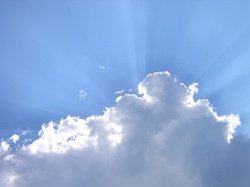 The cloud market appears to be polarising with those that have not made or planned for an investment in the technology likely to sit out the shift towards flexible delivery of data and applications.
There has always been a section of the customer base concerned about security and data integrity but the latest findings from the Pearlfinders IT Index, which monitors trends and opinions in the IT world, paints a rather more black and white picture.
The number of IT decision makers that had an immediate requirement for cloud technology has dropped over the last two quarters.
"Decision makers now fall into two camps: those that have invested in cloud services already; and those that have decided cloud is an unsuitable investment for their business," stated the Index.
Those customers that have opted to stay away from cloud are doing so because of the patchy quality of UK bandwidth and are likely to stick with private clouds as they can be more easily established and quality assured.
"Resellers need to make a case either for why cloud is viable to these people, or think about how they can provide a more flexible range of solutions," the Index added.
Where users are continuing to invest in the cloud the manufacturing sector, taking advantage of ways to communicate with a flexible and remote workforce, was the biggest investor.
MicroScope+
Content
Find more MicroScope+ content and other member only offers, here.