PC vendors face uphill struggle in UK
Gartner research director Ranjit Atwal has warned that PC vendors face an "uphill struggle" to regain the interest of consumers in the UK, saying that the introduction of ultrabooks was "desperately needed" to give the market a shot in the arm after it turned in its worst perform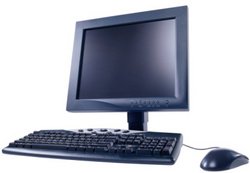 Gartner research director Ranjit Atwal has warned that PC vendors face an "uphill struggle" to regain the interest of consumers in the UK, saying that the introduction of ultrabooks was "desperately needed" to give the market a shot in the arm after it turned in its worst performance for five quarters in the last three months of 2011.
"The UK market has been a prime illustration of the underlying weakness in PC demand across western Europe," said Atwal, revealing a year-on-year decline in shipments of 19.6% to 2.9 million units, and a 15.9% decline over 2010 for the year as a whole.
Four out of five top vendors in the UK saw negative growth in the last quarter of the year, with fifth placed Acer worst hit, down 62.4% as a result of its stocking issues earlier in the year. It shipped 230,000 units during the quarter, or 7.8% of the total UK market.
Market leader HP saw shipments down 27% to 618,000 units or 21% of the market; second placed Dell saw its share shrink 32.2% to 408,000 units, representing 13.8% of total shipments; and third placed Toshiba was down 5.4% to 296,000 units, giving it a market share of 10%.
Only one vendor, Apple, saw growth, up 17.2%, with 267,000 units shipped during the quarter, leaving it with 9.1% of the UK market.
Atwal said that as expected, the UK PC market was impacted both by economic upheaval and the growing popularity of smartphones and tablets, which unlike rivals Canalys, Gartner does not count in its numbers.
The consumer market declined by 20% in the quarter, with deep discounts and holiday deals failing to attract consumer attention not just in the UK, but across western Europe, according to Gartner principal analyst Meike Escherich.
The professional market proved especially weak as austerity measures ripped through the education market and uptake of Windows 7-equipped PCs were subdued due to the troubled outlook.
Netbook shipments were down 50%. Gartner said this indicated the final stage in a shift away from netbook devices by major vendors.
The impact of the hard-disk drive shortage proved minimal in the last quarter of 2011, with local vendors feeling most of the impact, according to Escherich. However, she sounded another note of warning to an already beleaguered market: "If general market conditions continue to deteriorate, we expect HDD shortages to be just one of many contributors to overall PC market contraction in 2012."
Image courtesy: Ryan McVay
MicroScope+
Content
Find more MicroScope+ content and other member only offers, here.