Ingram CEO Spierkel calls it a day, shows channel the Monie
Ingram Micro CEO Greg Spierkel has announced his retirement from the role, with the reins of power to be passed to current COO Alan Monie. Spierkel has been with the broadliner since 1997, and ran APAC and EMEA for a spell before becoming corporate president in 2004, and CEO in 2005. He has been a s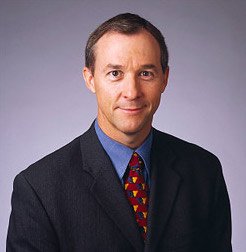 Ingram Micro CEO Greg Spierkel has announced his retirement from the role, with the reins of power to be passed to current COO Alan Monie.
Spierkel has been with the broadliner since 1997, and ran APAC and EMEA for a spell before becoming corporate president in 2004, and CEO in 2005.
He has been a steady hand on the distie's wheel throughout the recession, more recently taking the lead in developing the firm's cloud proposition.
"I'm confident the company is in capable and experienced hands. After serving as CEO for more than six years, it's the right time to leave and spend more time with the family," he said.

His replacement Alan Monie has enjoyed two stints with the company, first time round rising to the post of COO before leaving to take up a CEO role at Singapore-based pulp and paper industry giant April Management Pte. However, he wisely returned to the IT sector in November 2011, taking back his COO position.
In a statement today, Monie put the emphasis firmly on stability and continuity,stressing that Ingram would "continue to execute" a solid business strategy.
"I look forward to leading the team toward delivering on our key initiatives, while providing best-in-class performance for our customers, vendors and shareholders," he said.
The distie is also currently lining up its fourth quarter results announcement, and expects to make EPS comfortably above analyst estimates. The firm said it has benefited from favourable margins on HDD kit driven by the current worldwide shortage.
MicroScope+
Content
Find more MicroScope+ content and other member only offers, here.