Low consumer demand hits PC shipments
Global PC shipments declined in the fourth quarter with mature markets continuing to show weakness and an inability to shake off the effects of the ongoing mixed economic conditions in both Europe and the US. Added to the economic problems Gartner also identified the impact of the Thailand floods on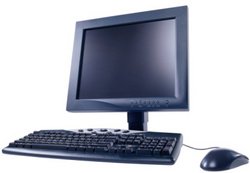 Global PC shipments declined in the fourth quarter with mature markets continuing to show weakness and an inability to shake off the effects of the ongoing mixed economic conditions in both Europe and the US.
Added to the economic problems Gartner also identified the impact of the Thailand floods on the production of hard disc drives as another contributing factor to a 1.4% decline in PC shipments in Q4.
The analyst house had been predicting a 1% drop in the market so came in on its own forecasts and expects this year to remain tough in the corporate PC market, particularly in EMEA.
In EMEA shipments of PCs declined by 9.6% last quarter year-on-year making it a full year of falling sales and even the Christmas season, where traditionally sales are stronger, could not do much to reverse the trend.
"The PC market remained weak during the holiday season with seasonal growth lower than normally expected," said Ranjit Atwal, research director at Gartner.
"Western Europe in particular saw weak consumer growth as the austere economic environment squeezed consumer spend on PCs," he added.
Atwal said for Europe the impact of the Thai floods and HDD shortages was marginal and it was the slow demand that did the real damage.
"The professional OPC segment performed well as end of year budgets were used to purchase PCs, but we expect the segment will face a difficult year as many verticals are expecting a much tougher business environment in 2012," he added.
Image courtesy: Ryan McVay
MicroScope+
Content
Find more MicroScope+ content and other member only offers, here.