Colt makes good on cloud distribution plan
Infrastructure services provider Colt has made good on its promise to appoint a cloud distributor, as revealed by MicroScope inOctober, after wooing Magirus. The firm is hoping to push SMB resellers begin to effectively push the cloud into their customer environments, which was hailed by VMware as a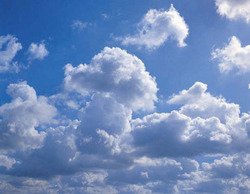 Infrastructure services provider Colt has made good on its promise to appoint a cloud distributor, as revealed by MicroScope in October, after wooing Magirus.
The firm is hoping to push SMB resellers begin to effectively push the cloud into their customer environments, which was hailed by VMware as a major VAR opportunity at the VMworld show in Copenhagen.
Through Magirus, Colt is hoping to address a wider range of these resellers, extending the reach of its vCloud datacentre services offering across the European market, while also offering access to Magirus' information delivery platform.
"With its proven expertise, European footprint, extensive reseller community and close relationships with our key technology partners, Magirus was a natural choice for us as we look for new partners with the necessary background to effectively sell new types of on-demand service," said Colt Communication Services executive vice president, Francois Eloy.
Both firms already have strong relationships with the cloud triumvirate of Cisco, EMC and VMware, and Magirus has been chasing the SMB market with its vBundle offerings for some time now.
"It's natural that we partner with Colt as ... its cloud datacentres are built on the vBlock infrastructure platform from VCE, which we already distribute across EMEA," said Christian Magirus, executive vice president and COO.
"This partnership establishes an important initial role for distribution in the future of cloud computing," he added.
The two firms are already making plans to role out joint marketing and channel development plans.
Image courtesy: Digital Vision
MicroScope+
Content
Find more MicroScope+ content and other member only offers, here.