BE Wholesale pollinates Daisy channel
Daisy Wholesale has announced a new partnership with BE Wholesale to offer O2 broadband services to its channel partners, extending its existing mobile-centric relationship with O2. BE'sservices will be made available to its 1,000-strong partner community through its own XPS platform, which Daisy Wh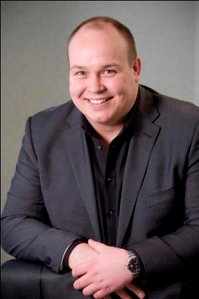 Daisy Wholesale has announced a new partnership with BE Wholesale to offer O2 broadband services to its channel partners, extending its existing mobile-centric relationship with O2.
BE's services will be made available to its 1,000-strong partner community through its own XPS platform, which Daisy Wholesale MD Carl Churchill (pictured) said would benefit their businesses/
"Our resellers can take advantage of the BE Wholesale proposition through the same interfaces, platforms and support relationship they have in place with us, giving them a great new service without changing their processes," he explained.
BE head Dan Cunliffe added: "Daisy already has an excellent relationship with O2 and [this] partnership will help strengthen this.
"Our partnership with Daisy Wholesale, one of the biggest comms aggregators in the UK, allows us to extend our reach with the wholesale channel," he added.
This is the second partnership fast-growing BE Wholesale has forged with a fellow channel provider recently; just last week it signed a similar deal with Entanet to sell its ADSL2+ connections to its reseller community.
MicroScope+
Content
Find more MicroScope+ content and other member only offers, here.