Mobile providers must evolve business models, says Gartner
Gartner has issued a warning to mobile service providers, saying that end users are shifting their perception of mobile data plans from a luxury service to an essential need. Providers willhave to start offering more flexible and personalised plans, as well as upgrading their networks to offer bette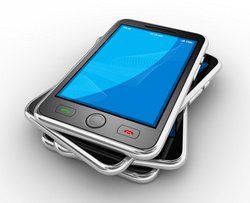 Gartner has issued a warning to mobile service providers, saying that end users are shifting their perception of mobile data plans from a luxury service to an essential need.
Providers will have to start offering more flexible and personalised plans, as well as upgrading their networks to offer better service quality, said the analyst house in its latest forecast of mobile and data traffic trends.
"Carriers currently need ... innovative ways to increase data revenue while finding smart solutions to manage a growing demand in data," said Gartner research director Sylvain Fabre.
"Ultimately it will be the consumer who choose the content he or she wants to use, and carriers need to ensure that the quality of experience is good; a substandard user experience may lead to higher churn."
Principal research analyst Jessica Ekholm said carriers should focus on clarity and transparency in their contracts and SLAs.
"This is particularly important when it comes to data roaming," she said. "Offering clients ways of being able to track and monitor their data usage would help carriers receive a larger amount of revenue from more profitable lower-usage, medium-pay users."
Gartner also suggested several ways service providers could capitalise on a customised pricing model, with on-pricing models including paying for, for example, extra speed or VoIP services.
Sales of mobile data services will total $314.7bn (£192.1bn) this year, a 22.5% increase from 2010, with 5.6 billion active mobile connections worldwide, driven unsurprisingly by the migration towards smartphones and tablets.
This growth will continue through to at least 2015, by which point data sales could be as high as $552bn.
This assumes there are four major data traffic drivers, said Gartner: growth in the number of connections; availability of higher-speed data-centric networks; smartphone sales; and data consuming content and applications.
Gartner's figures were backed up today by a new report from Ofcom that said over a quarter of British adults, and half of teenagers, now own a smartphone.
The comms regulator also found that growth in the popularity of smartphones had contributed to a spike in sales of contract phones, which now account for just under half of the UK market.
MicroScope+
Content
Find more MicroScope+ content and other member only offers, here.