Bytes back on acquisition trail with Security Partnerships buy
Bytes Technology Group, the parentcompany of Bytes SoftwareServices,has hit the acquisition trailfollowing a lengthy hiatusafter picking up managed security servicesspecialist Security Partnerships Ltd for an undisclosed sum. Reading-based Security Partnerships has turnover of approximately £1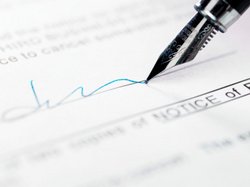 Bytes Technology Group, the parent company of Bytes Software Services, has hit the acquisition trail following a lengthy hiatus after picking up managed security services specialist Security Partnerships Ltd for an undisclosed sum.
Reading-based Security Partnerships has turnover of approximately £10m, and also nabbed Check Point's European Partner of the Year award in 2010.
Its acquisition adds extra perimeter and data security capabilities, as well as secure email and web comms and risk and compliance solutions to Bytes' existing security line-up, which includes McAfee, Sophos and Websense among others.
Bytes, which turned in record numbers in its fiscal 2011 after its figures were flattered by NHS true-ups, has been looking to bulk up its midmarket business with an eye on incoming Microsoft fee cuts.
It said that having seen sales growth in its own security business, as well as virtualisation and infrastructure software, SAM services and document solutions, it continued to look for acquisition targets "to further complement and diversify its existing offerings".
The firm has previously said it would look to acquire storage and virtualisation resellers as well.
"Security continues to be high on our customers' agenda and the more we can help and support their business the better it is for ours," said group managing director Neil Murphy.
"What particularly attracted us to Security Partnerships were the long-standing customer relationships and the emphasis on knowledge and customer service within the business.
"It's a very focused operation with a track record of profitable growth and a strong, dynamic workforce," he added.
MicroScope+
Content
Find more MicroScope+ content and other member only offers, here.