Smartphone investment priority for UK SMBs, says Netgear
Tablets and smartphones will form the backbone of strategic IT investments among British SMBs during the next 12 months, according to a new surcey of business owners and IT managers conducted by SMB and consumer networking vendor Netgear. The research, produced by OnePoll, revealed that 35% of SMBs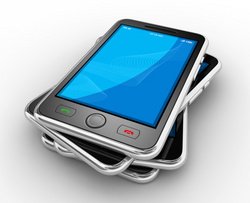 Tablets and smartphones will form the backbone of strategic IT investments among British SMBs during the next 12 months, according to a new surcey of business owners and IT managers conducted by SMB and consumer networking vendor Netgear.
The research, produced by OnePoll, revealed that 35% of SMBs planned to make more strategic investments and spend more money on new technology compared to last year, with 28% of those surveyed viewing purchasing portable devices as their biggest priority.
However, Netgear also found that over a third of SMBs had still not considered the effect the widespread adoption of mobile devices would have on their network, with a large number already experiencing problems.
"SMBs ... clearly see the benefits of building mobility into their workforce through portable devices. However the majority do not realise the importance of having a modern network to support those devices," said Netgear product line manager of managed infrastructure, Laurent Masia.
The survey also highlighted growing take-up of more advanced, yet still data-intensive, technology among UK SMBs, with oevr a quarter of firms already using cloud-based software.
MicroScope+
Content
Find more MicroScope+ content and other member only offers, here.