European PC market on the slide in Q2, says IDC
Analysts at IDC havespoken of severe contractionsin the EMEA PC market, as lingering high inventory levels hampered stronger sell-in and caused shrinkage of 8.9 per cent across the region as a whole, with western Europe wiping out growth in CEE and MEA. Shipments in western Europetumbled by20.9 per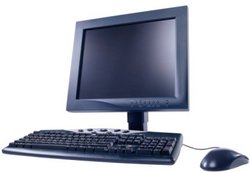 Analysts at IDC have spoken of severe contractions in the EMEA PC market, as lingering high inventory levels hampered stronger sell-in and caused shrinkage of 8.9 per cent across the region as a whole, with western Europe wiping out growth in CEE and MEA.
Shipments in western Europe tumbled by 20.9 per cent year-on-year with the consumer market down 32.2 per cent.
Although inventory did begin to deplete during Q2, shifts in budget and consumer taste towards tablets and smartphones meant the market was unable to pull out of its nosedive, according to EMEA PC research manager Eszter Morvay.
"Despite the seasonal impact of the back-to-school and Christmas periods demand is likely to remain lacklustre and geared toward media tablets," she warned.
Fortunately the commercial market did not exhibit such a steep decline, down 4.3 per cent. Demand among corporates remained reasonable, but SMB purchasers were cautious, and the ongoing Eurozone fiscal crisis meant public sector spending was largely hamstrung.
HP maintained its position at the top of the charts in EMEA, shipping 5 million units, up 3.9 per cent, giving it 23 per cent of the market. Acer slid 40.3 per cent after its well-documented troubles, shipping 2.8 million units and 12 per cent of the market, yet still retained second place. Third placed Dell saw shipments rise 8.4 per cent to 2.5 million units, or 11.5 per cent of the market.
The top five was rounded our by Asus and Lenovo, with 1.9 and 1.3 million units shipped, representing 8.9 and 6.1 per cent of the market respectively. Other vendors, including Apple, saw shipments down 7.4 per cent to 8.3 million, or 37 per cent of the market.
MicroScope+
Content
Find more MicroScope+ content and other member only offers, here.