Over 1/3 of enterprise servers now virtualised, reports Veeam
Just under 40 per cent of all enterprise servers have now been virtualised, according to new figures from virtualisation management specialist Veeam. The VMware tech partner has taken the pulse of the virtualisation sector to mark the launch of its V-Index portal, a free-to-air resource designed to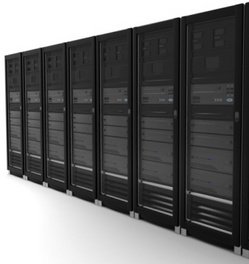 Just under 40 per cent of all enterprise servers have now been virtualised, according to new figures from virtualisation management specialist Veeam.
The VMware tech partner has taken the pulse of the virtualisation sector to mark the launch of its V-Index portal, a free-to-air resource designed to allow users to track the penetration rate of virtualisation across large enterprise server estates.
Veeam said it hopes to develop the portal into a community resource to enable partners and end-users to get a more consistent view of the impact of the technology and, according to CEO Ratmir Timashev, "grant an understanding both of virtualisation's progress towards becoming the defacto IT platform and the obstacles in its way."
The firm teamed up with number crunchers at Vanson Bourne to quiz 544 firms in the US, UK, France and Germany, and found that although 60 per cent of servers remained untouched by virtualisation, 91.9 per cent of all enterprises were using virtualisation to some degree.
Of those businesses, each had on average 470 virtual machines and 113 physical hosts. The average perceived virtual to physical consolidation ratio was 9.8 virtual machines to one physical host, although when calculated on an individual enterprise basis, this figure dropped to 6.3.
The most popular hypervisor platform was, predictably, VMware, with 84 per cent of enterprises using its technology. 61 per cent of enterprises are using Microsoft Hyper-V, while 55.4 per cent use Citrix Xen in some capacity and 12 per cent use other hypervisors, too.
Reliability was cited by end-users as the largest barrier to adoption, with 38.8 per cent saying it was a concern, while 37 per cent cited the need to wait for a hardware refresh before deployment. Performance, backup and restoration were also held up as concerns, but despite this 81.4 per cent of enterprises using virtualisation planned to invest more.
"It is clear that there is still room for increased penetration. We would expect to see consolidation ratios increase over time as organisations look to magnify the ROI they get from virtualisation," said Timashev.
MicroScope+
Content
Find more MicroScope+ content and other member only offers, here.