Turning back on loss-making deals hits Oracle hardware sales
Oracle's decision to walk away from unprofitable deals caused it to suffer a drop in hardware sales and its latest quarterly results exposed the lack of impression the Sun product line had made on its bottom line. The vendor had to rely on its software roots as hardware sales disappointed in its fis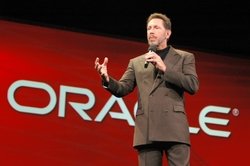 Oracle's decision to walk away from unprofitable deals caused it to suffer a drop in hardware sales and its latest quarterly results exposed the lack of impression the Sun product line had made on its bottom line.
The vendor had to rely on its software roots as hardware sales disappointed in its fiscal fourth quarter raising some doubts that the recovery in tech spending is quite as robust as some market watchers had hoped.
Although the vendor underlined the positive with revenues increasing for Q4 by 13% to $10.8bn and highlighted the 19% rise in software license revenues to $3.7bn it was the 6% drop in hardware revenues that has grabbed the headlines.
This was the first quarter where the hardware sales, including the Sun product lines, could be measured against a previous quarter's performance and the decline in revenue indicates a weakness in that part of Oracle's business.
But one of the reasons why the numbers were down included the decision the vendor was taking to walk away from loss-making deals.
In a call to discuss the earnings statement the questions from analysts inevitably focused on the drop in hardware revenues.
In response the vendor's president and CFO Safra Catz said it had made the deliberate decision to walk away from unprofitable deals, "we'd just rather make money than make revenue".
The focus in the hardware area instead seems to be on the top-end with Oracle's president Mark Hurd outlining ambitions for the Exadata and Exalogic systems: "Today there are more than 1,000 Exadata machines installed worldwide. Our goal is to triple that number in FY12".
The other area the company is enjoying growth is around cloud computing with its database sales experiencing the fastest growth in a decade, according to CEO Larry Ellison.
"Over the past years we added features to the Oracle database for both cloud computing and in-memory databases that led to increased database sales this past year. Lately we've been focused on the big business opportunity presented by big data," he said.
MicroScope+
Content
Find more MicroScope+ content and other member only offers, here.