Aastra targets Microsoft, HP Networking channels
Comms vendor Aastra will be leaning on new distribution partner Westcoast to target Microsoft and HPresellers looking to branch out into telecoms sales, according to UK and Ireland managing director Alan Reeve. The PBXspecialist was selected last yearas one of two firms to supply handsets compatible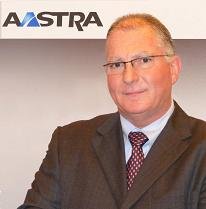 Comms vendor Aastra will be leaning on new distribution partner Westcoast to target Microsoft and HP resellers looking to branch out into telecoms sales, according to UK and Ireland managing director Alan Reeve.
The PBX specialist was selected last year as one of two firms to supply handsets compatible with Microsoft's new enterprise communications server Lync - the other being Polycom - and signed Westcoast in the autumn to distribute the new lines.
Reeve, who joined Aastra from Nortel last May, said that the Lync-compatible lines, which will officially go on sale through Westcoast this week, could make things easier for data resellers keen to explore voice sales.
He said that the distie had already seen some interest in the products, adding: "We have also received statements of intent from some large Microsoft integrators."
"We needed to find a marketing position that would give us a strong outlet within the Microsoft community, and Lync plays an important part in this, providing a soft landing for Microsoft resellers into the voice world," explained Reeve.
"These [handsets] have a smaller impact on the network [than a rip and replace strategy], so it's an easier transition for them," he added.
Additionally, the Reading-based distributor will be selling a software-only version of Aastra's MX1 enterprise PBX which can reside on blade servers within an HP Networking environment.
MicroScope+
Content
Find more MicroScope+ content and other member only offers, here.