Cloud a way round Windows 7 migration skills gap
Desktop virtualisation and the cloud offer a potential route out of difficult operating system migrations and a way of avoiding the skills gap around Windows 7. Earlier this week Gartner warned that the pressure on customers to move on from Windows XP and 2000 would produce a migration skills gap f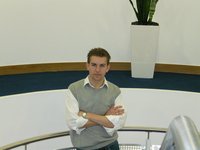 Desktop virtualisation and the cloud offer a potential route out of difficult operating system migrations and a way of avoiding the skills gap around Windows 7.

Earlier this week Gartner warned that the pressure on customers to move on from Windows XP and 2000 would produce a migration skills gap from next year into 2012.

"Microsoft will support Windows XP for four more years. With most migrations not starting until the fourth quarter of 2010 at the earliest, and PC hardware replacement cycles typically running at four to five years, most organisations will not be able to migrate to Windows 7 through usual planned hardware refresh before support for Windows XP ends," said Charles Smulders, managing vice president at Gartner.

But in the list of solutions it said customers could follow, which included buying new hardware or opting for a partial migration, the cloud solution was absent.

Speaking to MicroScope, Rob Lovell, CEO at ThinkGrid, (pictured) said that for both a reseller and an IT director the hosted cloud option not only saved on a great deal of hassle but also helped cut costs.

"It reduces the need for the VAR or IT team to put business resource and a lot of wasted resource can be saved and all desktops can be upgraded in a matter of minutes," he said.

On the cost front he said the advantage of a virtual desktop management approach was that not only would it take in migration to Windows 7 but other changing applications would be covered and the reseller could wrap it into a wider service.



MicroScope+
Content
Find more MicroScope+ content and other member only offers, here.