IT leaders sign up to grand Gates giveaway
Several of theIT industry'sbiggest nameshave signed up to a new philanthropic drive to donate half their fortunes to good causes. Dubbed the 'Giving Pledge' and spearheaded by Microsoft's Bill Gates (pictured)and investor Warren Buffett, a total of 40 other billionaires have agreed to join in. They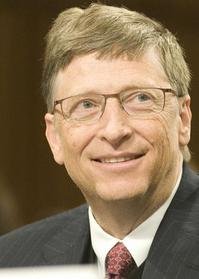 Several of the IT industry's biggest names have signed up to a new philanthropic drive to donate half their fortunes to good causes.
Dubbed the 'Giving Pledge' and spearheaded by Microsoft's Bill Gates (pictured) and investor Warren Buffett, a total of 40 other billionaires have agreed to join in.
They include Oracle founder Larry Ellison, estimated by Forbes to be worth around $28bn, as well as Microsoft co-founder Paul Allen, worth $13.5bn and former Cisco chairman John Morgridge, thought to have around $1.6bn in the bank.
Other notable names include former eBay president Jeff Skoll, Qualcomm founders Joan and Irwin Jacobs, and investment banker Ken Langone, who took EDS public in 1968.
"We've really just started but already we've had a terrific response," Buffett said in a statement.
Writing on the organisation's website, Microsoft's Paul Allen added: "I'm proud to have helped fund great work done by non-profit groups.... But there's always more to do. There are many challenges around the world that I know will keep us broadening our reach and looking for ways to help. My philanthropic efforts will continue after my lifetime."
MicroScope+
Content
Find more MicroScope+ content and other member only offers, here.