Hung parliament not good for SMEs
A hung parliament is not being welcomed by small businesses keen to see some stability in government. SME lobby group the Forum of Private Business has appealed for a speedy resolution to the outcome of the election process. "I expect many smaller businesses will be disappointed that the elec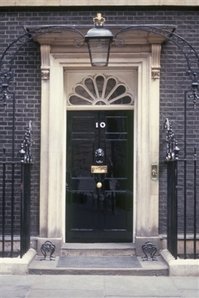 A hung parliament is not being welcomed by small businesses keen to see some stability in government.

SME lobby group the Forum of Private Business has appealed for a speedy resolution to the outcome of the election process.

"I expect many smaller businesses will be disappointed that the election has resulted in a hung parliament, said FPB chief executive Phil Orford.

He said that the parties had to put aside their differences and come up with a credible government system to ensure that the SME community were given guidance and clarity on taxes and red tape.

"With the economy still in a very precarious state and a mountain of public debt to be tackled, businesses owners need our elected representatives to move away from inter-party point-scoring and show political responsibility," he added.






One SME-sized reseller, Oxford-based European Electronique, was quick to comment on the impact of a hung parliament.

ChiefExecutive of European Electronique Yolanta Gill said that where it expected the impact to be felt was around the area of public sector spending cuts.

"

Weexpect that there will be cuts in Public Sector spending, whether immediatelyor more long term as the new government needs to decide on a strategy to reducethe deficit. This will affect not only publicly funded bodies but alsocorporate enterprises supplying to the public sector," he said.



As things stand the Conservative party will be the largest in the Commons but is short of a majority. Constitutionally the prime minister Gordon Brown is still in the driving seat and he will be given a chance to form a coalition government.

A hung parliament was on the cards for the last few weeks and exit polls when the polling booths closed last night at 10pm indicated that for the first time since 1974 that would be the outcome of the election.
MicroScope+
Content
Find more MicroScope+ content and other member only offers, here.