Gartner survey reveals CEOs will increase IT investment
According to a new Gartner CEO survey 85% percent of CEOsbelieve their enterprises will be impacted by an economic downturn in 2012, writes Linda Endersby. Despite this cautionary feel most CEOs will increase IT investment, but the aaalyst house has still warned on leadership strategy practice. The
This Article Covers
RELATED TOPICS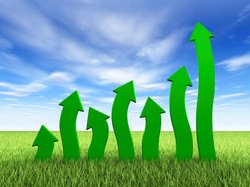 According to a new Gartner CEO survey 85% percent of CEOs believe their enterprises will be impacted by an economic downturn in 2012, writes Linda Endersby.
Despite this cautionary feel most CEOs will increase IT investment, but the aaalyst house has still warned on leadership strategy practice.
The Gartner CEO and Senior Business Executive Survey of more than 220 CEOs in user organisations with over $500m (£315m) from more than 25 countries was conducted in November and December of 2011.
"Costs are now the second biggest priority area, the highest ranking in our surveys since 2009," said Mark Raskino, vice president and Gartner fellow.
"Yet, CEOs seem determined to maintain a growth posture as the No.1 priority for now, and geographic expansion is the primary growth approach."
While the economy is certainly a concern for chief executives, the survey results showed by a ratio of more than two to one that CEOs said they will increase IT investment in 2012, rather than cut it.
"The intention to invest in technology is comparatively healthy," said Jorge Lopez, vice president and analyst at Gartner. "The newer trends, such as mobile and cloud, are rising to the foreground of CEO's attention."
The survey also revealed that most CEOs still regard their CIOs as itinerant specialists. The CFO was, by far, the most cited close strategy advisor to the CEO in the survey, while CIOs were rarely mentioned.
Gartner warned that in an age of such digital disruption to business, many CIO roles remain underinvested. The survey showed that few CEO's thought their CIO would move on to a business leadership role and thought the best next step for their CIOs would be to do the same job in another company.
Gartner analysts said the difficulty with investing in newer technologies for strategic outcomes is that organizations need the right kinds of leadership and change management. Buying and installing technology needs to be carefully directed in conjunction with coordinated changes to policies, processes, organisation, roles and culture.
"CEOs should re-examine the role the CIO plays today in business innovation and strategy," Mr. Lopez said. "As the Information Age progresses, the risk of being blindsided by new forms of digital competition is rising."
MicroScope+
Content
Find more MicroScope+ content and other member only offers, here.