FAST, Trading Standards piracy campaign heads for South East
The Federation Against Software Theft (FAST)and Trading Standards areto bringtheir anti-software piracycampaignto London and the South East, writes Linda Endersby The 'Software - Stay Legal' programme for the region mirrors initiatives in northern England and in Wales, highlighting the issue of pira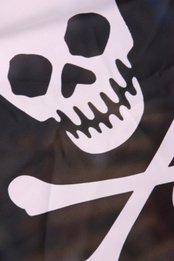 The Federation Against Software Theft (FAST) and Trading Standards are to bring their anti-software piracy campaign to London and the South East, writes Linda Endersby
The 'Software - Stay Legal' programme for the region mirrors initiatives in northern England and in Wales, highlighting the issue of piracy and its negative impact on the jobs market.
Speakers from a number of software IP rights holders, including Adobe, Symantec and Microsoft will help send a message to firm's across the region, building awareness of the economic impact of the illegal use of software.
FAST is providing guidance for Trading Standards officers across the country on how to spot piracy and therefore be equipped to enforce intellectual property rights under the Copyright, Designs and Patents Act 1988.
"The digital sector is essential for economic growth in the South East and Trading Standards has to make sure it is fully prepared in the fight to protect local businesses against software piracy," said Jo Player, Trading Standards Manager for South East.
"Copying software is not a victimless crime and businesses in the South East are suffering as a result of it - weakening the UK economic recovery and threatening job creation," Player added.
"The South East has a higher than average dependence on the Digital Economy, which has been an important seam of growth, investment, and jobs," said David Cole, member of FAST's Legal Advisory Group (FLAG)
Cole went on: "Industry-led bodies, such as FAST, play a vital role in driving awareness, educating businesses, and assisting the authorities with enforcement. Inviting a dialogue between businesses and Trading Standards will no doubt prove fruitful."
The programme commences on 15 May at the Guildhall in Windsor.
Image courtesy: Hemera Technologies, Getty Images
MicroScope+
Content
Find more MicroScope+ content and other member only offers, here.