Channel crosses fingers that volcanic disruptions over
Distributors will be hoping for a swift return to normality after airports re-opened late last night allowing stranded Brits to return to work and air freighted high ticket items to make it through from the Far East. During the past six days the volcanic eruption of Eyjafjallajökull in Iceland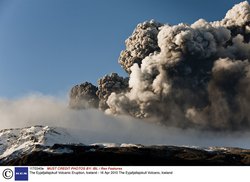 Distributors will be hoping for a swift return to normality after airports re-opened late last night allowing stranded Brits to return to work and air freighted high ticket items to make it through from the Far East.
During the past six days the volcanic eruption of Eyjafjallajökull in Iceland has sent vast clouds of ash across swathes of Europe, forcing airports to close and putting pressure on ferry ports and the Channel Tunnel, which have struggled to cope with thousands of hopeful travellers.
High-end items including notebooks and networking kit are often air freighted and may still be hit by backlogs in the Far East supply chain.
Distributors typically like to limit their stockholding to manage costs and lead times for deliveries are being stretched, said Sukh Rayat, senior vice president of sales at Avnet Technology Solutions.
"Unless this situation gets resolved and the cargo gets moving there could very quickly be shortages in the channel," he said.
Flights have started landing in UK airspace but Andy Gass, managing director at Computer 2000, said it was difficult to estimate the supply chain impact thus.
"With every day that went on it was looking more and more likely that there was going to be some constraints," he told MicroScope.
Clive Hailstone, sales director at Comstor, said its UK operation was the central logistics hub for Europe so resellers on this side of the channel saw good supply but he conceded "there were some ramifications for Europe".
"We are not in a desperate situation at the moment but if this had carried on then yes I suspect it would have had a significant impact," he said.
Resellers have also been left counting the cost of the disruptions with staff unable to get back from holidays or meetings abroad.
A little more than one third of Eurodata's sales employees have so far been unable to return to the UK said Simon Aron, managing director.
"We encourage staff, especially in sales, to take holiday after year-end and a number of them got in the habit of doing this," he said.
Terry Betts, managing director at CCS Media, said there could be a short term impact to the firm's productivity as it had needed to postpone some appointments with customers.

MicroScope+
Content
Find more MicroScope+ content and other member only offers, here.