Canalys warns traditional server players of cloud threat
The boss of channel analyst Canalys has warned that cloud based services supported by huge data centres will negatively impact the dynamics of the server market. There is no doubt that cloud computing represents a long term opportunity for many in the channel but Steve Brazier (pictured) CEO at Can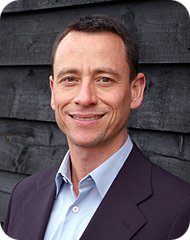 The boss of channel analyst Canalys has warned that cloud based services supported by huge data centres will negatively impact the dynamics of the server market.
There is no doubt that cloud computing represents a long term opportunity for many in the channel but Steve Brazier (pictured) CEO at Canalys has provided some food for thought for those selling servers in the traditional way.
"The trend we are worried about is server business going fairly quickly from ad hoc departmental level servers or even consolidated servers inside a company to the magical cloud," he told MicroScope.
With multi-year projects, multiple roll outs and 24/7 working, Brazier said he could envisage the largest cloud service providers buying up servers in their thousands "and a lot of that business may end up direct".
However, the wider impact of cloud services will be felt more dramatically by mainstream resellers as customers outsource their IT infrastructure.
"There will be fewer servers bought in the traditional way," argued Brazier.
Mainstream adoption of cloud services will not happen for another two or three years as companies wrestle with security issues, predicted Phil Doye, chief executive at Kelway, who was forecasting server growth during that timeframe.
"Where it will change is that over a period of time as cloud becomes adopted more readily, it will open up new commercial relationships, we might sell less hardware...but we will be the route to market for cloud services," he said.
The cloud created a good talking point for the industry said Steve Pearce, UK managing director at enterprise distributor Arrow ECS.
"The major market for traditional distributors and resellers is in assisting medium to large corporations to create a data centre centric consolidated architecture around virtualised platforms in preparation for delivering external/ internal clouds," he said.
MicroScope+
Content
Find more MicroScope+ content and other member only offers, here.