Arrow Electronics sales and profits up in Q4
Large scale projects in the enterprise arena continue to face delays but momentum is building in the worldwide IT components market, according to Arrow Electronics. The distributor has posted Q4 profits of $63m compared to a year ago when it filed losses of $872m due to goodwill impairment charges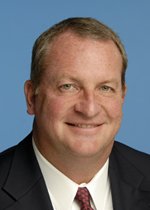 Large scale projects in the enterprise arena continue to face delays but momentum is building in the worldwide IT components market, according to Arrow Electronics.
The distributor has posted Q4 profits of $63m compared to a year ago when it filed losses of $872m due to goodwill impairment charges of $1bn. For 2009, income was $123.5m, significantly better than the $$614m loss it made in 2008.
Sales for the final three months of the year ended 31 December were up nearly 15% on the previous quarter and 3% on last year to $4.2bn. For the whole year, sales fell 12% to $14.68bn.
"2009 was one of the most challenging economic periods in recent history with extremely limited visibility and more uncertainty in the marketplace than normal," said Arrow CEO Mike Long.
"The current recession has been more broad-based and deeper than expected so the industry still has some recovering to do before revenues return to the levels seen prior to the downturn," he added.
However, signs of an upturn were apparent in the figures as the Global Components division grew Q4 sales 6% on last year to $2.59bn, though there remained a lack of long term visibility in the supply chain, Long noted.
The Enterprise Computing Solutions unit decreased 2% to $1.61bn reflecting a reticence among CIOs to commit to large scale projects, though Arrow said resellers continue to work on productivity improvement for the data centre.
Andy Bryant, worldwide president of Arrow ECS said the "general outlook" of most resellers he talked to was positive however, "We are still looking for the larger enterprise roll outs to return," he said.
Arrow cut out $50m in expenses in 2009 and expects to outgrow the market by starting to recruit reseller support staff.
"With our improved and enhanced liquidity we can afford to invest as the recovery accelerates and that means we'll look to invest in customer facing employees," said Paul Reilly, Arrow CFO
"That is an opportunity to outperform the market because some of our competitors may not be as strong from a liquidity standpoint or may not have adjusted their expense structure the way we have," he added.

MicroScope+
Content
Find more MicroScope+ content and other member only offers, here.