The pitfalls of selling online
Advertising and selling products online maximises the sales potential of any business. You don't need to market your products in any particular locality or country or to any pre-determined group of potential consumers.
This Article Covers
RELATED TOPICS

Download this free guide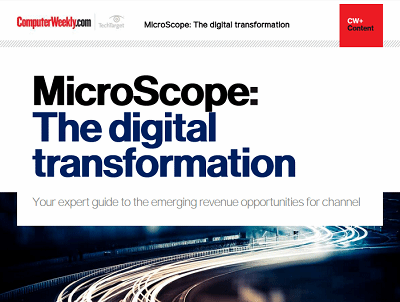 Emerging revenue opportunities for the channel with digital transformation
Digital transformation is a phrase that means many things to many people but for it to have any real relevance to the channel then it needs to mean a chance to make money. This guide will share some of the recent developments in the channel and the latest thoughts about the issue.

By submitting your personal information, you agree that TechTarget and its partners may contact you regarding relevant content, products and special offers.

You also agree that your personal information may be transferred and processed in the United States, and that you have read and agree to the Terms of Use and the Privacy Policy.



Advertising and selling products online maximises the sales potential of any business. You don't need to market your products in any particular locality or country or to any pre-determined group of potential consumers. You simply set out your stall on your website and invite orders from anywhere and everywhere.

This allows SMEs to compete more effectively with larger businesses at home and abroad. So far, all seems fine, but a case being heard by the European Court of Justice could have some significant implications for this growing practice.

Selling online has some obvious inherent uncertainties. The legitimate seller will wish to ensure that they receive the payment due for the product from the buyer. Where payment can be taken in full and upfront via the internet at the time of taking the order, this will not be a problem.

However, it can become a problem if, for whatever reason, the payment is to be staggered. The buyer needs to be protected from fraudsters and from the uncertainty of not having seen the goods they order before doing so.

Distance Selling Directive
For these reasons the EU's Distance Selling Directive was passed in 1997. This Directive, which has been implemented in the UK by way of the Distance Selling Regulations 2000 (as amended in 2005), gives consumers the right to return products bought within a fixed period in certain circumstances.

The right to return applies to most forms of goods, although there are a number of exceptions, such as personalised goods or goods made to a consumer's specification; goods that cannot, by their nature, be returned; perishable goods (eg, flowers, fresh food); unsealed audio or video recordings or computer software; and newspapers, periodicals or magazines.

Consumer's right to cancel
The basic rule is that a consumer has the right to cancel a contract within a set period, which in the case of the supply of goods is seven days from the date of receipt. But this period is dependent on the seller providing the consumer with the information relating to the contract which is prescribed in parts seven and eight of the Distance Selling Regulations.

This information includes the business name and trading address of the seller; a description of the goods and services; the price including applicable taxes; arrangements for payment; details of the right to cancel the order, including details of how the goods are to be returned and who is to be responsible for their collection and return. It can be provided by letter, fax or e-mail, but need not be given again if it has already been provided to the buyer in writing, for example in a catalogue.

If the seller does not provide this prescribed information, then the period during which the buyer is allowed to cancel the contract is extended to a maximum of three months and seven days under the UK regulations.

The Directive says that the buyer is entitled to return the goods "without penalty" and the seller must reimburse the sums paid by the buyer "free of charge" except for the direct cost of returning the goods.

German computer dealer
The European Court is currently hearing a case referred to it by the German courts. It concerns a computer dealer who sold a second-hand computer to a customer online which was then returned, after having been put to significant use, some eight months later.

At issue is whether the seller can charge the buyer for use of the product that is being returned, and conversely, whether the buyer can make free use of a product before returning it and claiming a full refund. The German company tried to impose a charge on the buyer for the use made of the equipment during the eight months after the purchase – the buyer had used it until it stopped working. The German courts referred the case to the European Court of Justice because it was unsure whether the proposed charge was illegal under the Directive.

Illegal charge
The case has now been considered by the advocate general, as part of standard European Court of Justice practice. Her opinion, delivered to the court, is that the only charge that may be made by a seller is a charge relating to the physical return of the goods. A charge for use made of the product is illegal under EU law, irrespective of how much use has been made.

She accepted, in her opinion, that some consumers may take advantage of this situation, but that was no excuse for eroding everyone's legitimate rights.
The European Court of Justice is not bound by the advocate general's opinion, but such opinions are followed in approximately 80% of cases.

This rule, if followed by the European Court of Justice, will apply in all cases relating to the right to cancel. But the facts of the German case were exceptional since German law allows the right to cancel until such time as the information relating to the right of withdrawal is provided to the customer, which was why the right of cancellation could still be exercised after eight months. In the UK, the right would expire after a maximum of three months and seven days.

But the case underlines the importance of sellers following the letter of the law and ensuring that consumers are given written details of all the prescribed particulars relating to the contract and, especially, the right to cancel. If this is given as required, then the period during which the consumer is entitled to cancel the contract and return the goods without penalty or charge will be limited to seven days.

While this will still expose sellers to the risk that use will be made of the product concerned during that period, it will at least reduce substantially the risk that such extended use will be made of it that its value will be affected.

A useful guide to the practicalities of complying with the Distance Selling Regulations can be found on the Office of Fair Trading website


MicroScope+
Content
Find more MicroScope+ content and other member only offers, here.
Read more on Sales and Customer Management