If you are looking for a reseller or distributor which specialises in a particular area then it can be difficult to know where to start.
In our channel directory you will find a database containing the contact details and areas of specialism for a wide range of VARs and distributors in the UK.
On this page you will also find news, analysis, tips and videos about the UK channel.
VAR and Distributor Channel Directory – Download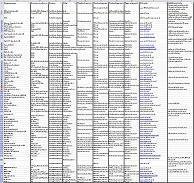 In this channel directory you will find the contact details and specialisms of a wide range of UK resellers and distributors.
Filter our data base to find a VAR or distributor in your local area which covers your technology areas of interest.
More news and analysis from Microscope.co.UK
News from our sister SearchITChannel.com