What is This?

What is This? Close

What is This?

Sponsored Content is a special advertising section provided by IT vendors. It features educational content and interactive media aligned to the topics of this Web site.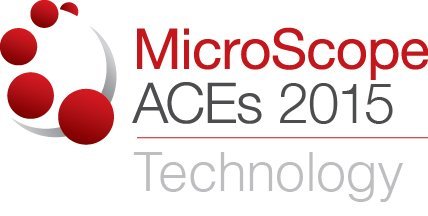 The MicroScope Awards for Channel Excellence (ACEs) celebrate the best of the channel recognising those that have delivered the best service, products and support.  
Security technology More so than almost anywhere else in the market security products need to deliver and we are looking for a product that met a customer need and exceeded expectations providing happy users and opportunities for channel partners
Storage technology
With big data on everyone's lips it is easy to forget that storage and data management solutions have been around for a long time. The winner here will be a technology that delivers a solid storage solution but has the flexibility to react to changing times.
Networking technology
The backbone needs to deliver 24/7 and the winner of this category will have come up with a technology that can develop the network for the customer and provide additional sale opportunities for partners
Software technology
This category is open to all who have developed software that has a positive impact on the business as well as those that help customers manage their estates through SAM
Cloud Computing technology
The popularity in the cloud needs to be matched by decent applications and platforms and the winner here will have delivered a robust hosted solution, platform or infrastructure that meets customer needs Mobile technology Mobility is growing as users demand flexibility and the winner of this category will have developed a technology that can help ensure that the mobile experience is no different from the desktop one back in the office
Judges
Judges to be confirmed