What is This?

What is This? Close

What is This?

Sponsored Content is a special advertising section provided by IT vendors. It features educational content and interactive media aligned to the topics of this Web site.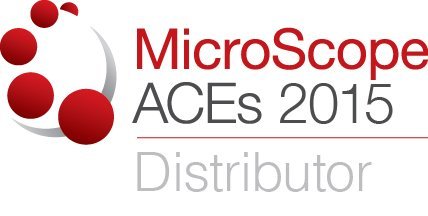 The MicroScope Awards for Channel Excellence (ACEs) celebrate the best of the channel recognising those that have delivered the best service, products and support.  
Security distributor of the year
The security distributor of the year will not only be seen as an expert in the field but will be working with channel partners to help educate them around the latest threats and will be helping emerging vendors reach the UK market
Storage distributor of the year
The world of storage is changing as the edges with security and data management blur and the winner of this category will be able to show that it not only has a firm grip on the traditional technology but is able to help resellers develop
Software distributor of the year
Supplying software is so much more than the product and often includes SAM and other licensing help. With software at the heart of nearly every solution so the advice needs to be perfect and the knowledge of the market wide-ranging.
Networking distributor of the year
With BYOD, wearable tech and more demand for wi-fi the network is the first step in many channel conversations. The winner will demonstrate a deep knowledge of the networking market but also will have extended the reach to help create opportunities for partners.
Hardware distributor of the year
Traditional hardware sales still play a critical role in the channel but the winner of this award will not be simply doing the basics but will be able to show that they have reacted to tightening margins and taken hardware distribution into the 21st century
Judges
Judges to be confirmed