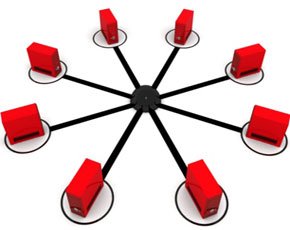 Virtualisation has swept through datacentres affecting all in its path, especially storage. That's due to the random throughput and I/O needs of virtual machine storage, which are quite distinct from those of physical servers and desktops.
And virtual desktop infrastructure (VDI) storage brings additional requirements: The need to service many simultaneous storage I/O requests as users login at the start of shifts and across a variety of network connections.
So, before embarking on a VDI storage deployment you'll need to consider the IOPS performance requirements of VDI storage, what array and drive type to use, how to configure LUNS and RAID levels, how to maximise efficiency across the network and how to protect VDI storage.
This ComputerWeekly.com guide has articles that take you through all the key steps in implementing VDI storage, plus case studies from organisations that have been through the process already.
VDI Storage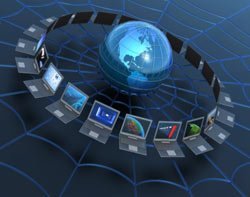 Managing storage in a VDI environment
Planning for VDI storage brings a number of key decisions and the first step to taking these is projection of likely I/O profile. This article walks you through the key planning stages in a VDI storage deployment, from I/O profiling, through drive type, storage protocol, data deduplication and backup to hypervisor-specific tips to save storage space.
VDI storage system options include flash appliances, bundled stacks
VDI storage deployments have been high on organisations' to-do lists for the last year or so, and a number of key storage array choices have arisen based around flash SSD storage and integrated stacks comprising compute and storage functionality. This article runs the rule over the key array choices for VDI storage.
VDI IOPS: Accelerating performance at a cost
When implementing VDI storage, how many IOPS per desktop is a key consideration. But, IOPS come at a cost. In this video, VDI expert Brian Madden explains VDI IOPS requirements and argues against pushing for lower cost solutions.
How to address the VDI storage sizing problem
VDI storage can range from direct-attached disk on a server to large SAN arrays, but scaling between the two is not so easy. In this video VDI expert Brian Madden talks about planning for VDI storage growth and the key options available.
Charityshare gets Violin flash array for 2,000 seat VDI rollout
How UK charity IT consortium Charityshare calculated its IOPS requirements for VDI storage and chose Violin Memory all-flash array over rival products from Whiptail and Texas Memory Systems in a 2,000-seat VDI rollout.
Whiptail tops the class with flash array plus SAN two-tier strategy
How a West Yorkshire school slashed student login times with VDI supported by Whiptail all-flash array, plus how it projected IOPS requirements and supported fast flash storage with cheap, high capacity spinning disk.
US Army boots up VDI with Atlantis ILIO flash caching software
How Atlantis ILIO flash caching software helped the US Army Medical Command bring down user login times from five minutes to 30 seconds in an 11,000 seat VDI deployment in its hospitals.
VDI over the WAN: How latency affects virtual desktop performance
Don't forget the network! If you're running VDI storage across the WAN/LAN you'll need to consider ways of minimising latency such as WAN optimisation and quality of service.
More from Computer Weekly on VDI