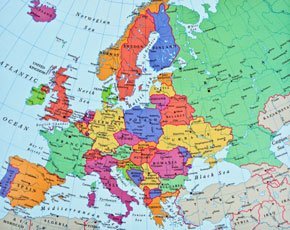 Cloud, storage and virtualisation professionals from around the globe head for SNW Europe 2012 in Frankfurt taking place 30-31st October.
Find out all the news from the show here, in addition to what took place last year, videos and more news from Computer Weekly.
SNW Europe News

Tape is not a dead storage conceot but needs reinventing
Despite advances in storage technology such as hard disks, data de-duplication and cloud-based storage, tape is not dead, say experts.
Amazon faces competition as cloud technology goes mainstream
Cloud is becoming a marketplace technology as enterprises look beyond AWS to Openstack-based cloud and Azure, says 451 Research.
SDN scares big network vendors
Cisco, Juniper and Brocade have had to embrace software defined networking or risk their hold on the market, says Emulex's Sean Walsh.
'VM-aware' viruses on the rise
Viruses targeting virtual machines (VM) are growing in numbers and will soon be the dominant force in the world of cyber crime, says Kaspersky.
Cloud backup provider chooses object storage over clustered NAS
McCloud chooses Amplidata object storage with 15 nines data protection for scalability instead of HP Ibrix and NetApp clustered NAS.
Virtual instruments opens development office in Tech City
The competition for engineers in Silicon Valley is so fierce that Virtual Instruments is opening an office in London's Tech City.
X-IO boosts SSD capacity in hybrid flash Hyper ISE arrays
X-IO launches the 740, a Hyper ISE hybrid flash storage array with SSD capacity of 3.2TB to target high IOPS
Cheshire Constabulary polices network-with-SolarWinds
Police force in Cheshire uses SolarWinds' infrastructure monitoring tools to keep its IT out of trouble
German manufacturer Sigel boosts efficiency with storage hypervisor
German manufacturer Sigel used storage hypervisor technology to improve the efficiency of its virtual servers and Oracle database systems.
Fujitsu teams with Violin to drive Ferrari SSDs
Fujitsu has announced a partnership with Violin Memory to incorporate the Silicon Valley firm's solid state drives (SSDs) into its storage arrays.
Trend Micro: Encryption is the foundation of cloud security
Trend Micro says giving customers the 'perception of control' over their data is key for trust and adoption of cloud computing.
SNW Europe Blogs
X-io and why clever drive tech could be a good bet
X-IO - which has revealed an addition to its hybrid flash array line this week at SNW Europe - makes storage arrays, some pure HDD, some hybrid flash SSD-HDD, that target performance applications such as VDI, OLTP and business intelligence/data warehousing.
Clean your connectors!
The simplest of tasks is so frequently ignored and causes damage to hardware performance in a datacentre - cleaning your connectors.
SNW Europe 2011 saw 1,400 delegates turn up at The Congress Centre, in Frankfurt. Read all the coverage from last year's show.