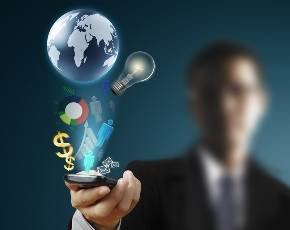 MWC 2014 is taking place in Barcelona, with thousands of IT professionals heading to hear about the latest mobile technology updates and innovations.
Computer Weekly's Jennifer Scott and Clare McDonald are on the ground bringing you all the news and analysis from the show.
News from MWC 2014
CA Technologies launches MDM suite
CA Technologies has launched a new suite of products designed to provide mobile device management to enterprises.
CSL and ZTE bring LTE Advanced 300Mbps network to Hong Kong
CSL and ZTE will deploy the first LTE Advanced 300Mbps network in Hong Kong.
Samsung Knox to provide enterprise mobility for SMEs
The latest Samsung Knox products have been designed to help small to medium-sized businesses invest in enterprise mobility.
BlackBerry 'damaged' enterprise relationship with BB10
The CEO of BlackBerry today admitted the launch of its BlackBerry 10 mobile operating system and the accompanying Z10 handset made the firm lose focus on the enterprise and damaged its relationship with its business customer base.
Zuckerberg: 'The government blew it with the NSA'
The founder of Facebook says the government went 'way over the line' when it came to what he deemed 'extreme revelations' from Edward Snowden.
Mozilla launches Future of Mobile Privacy project for Firefox OS
The open source champions reveal a year long project with Deutsche Telekom to address the security needs of users in emerging markets.
UK start-ups get ready for Mobile World Congress 2014
With the world's biggest mobile trade show just days away, we talk to some of the representatives of the UK start-up industry.

Nokia sidelines Windows 8 to launch Android device at MWC
Nokia will release a phone running the Android operating system, it announced at Mobile World Congress.
Samsung launches Galaxy S5 at MWC 2014
Samsung unveils its latest flagship smartphone at Mobile World Congress in Barcelona.
Zuckerburg at MWC: Emerging markets don't know they need the internet
Slow uptake of the internet in emerging markets is due to a lack of knowledge of necessity, according to Facebook founder Mark Zuckerburg.
IP networks "inherently less secure"
Juniper Networks claims the move from fixed connections to IP has brought more security challenges.
Operators preventing dual SIM handsets
Acer claims that although its new handset offers dual SIM capabilities for the business user, mobile operators will stop the feature coming to market to protect revenues.
Blogs from MWC 2014
MWC FIRST LOOK: Lenovo Yoga Tablet 10 HD+
Over the last year the news has been filled with stories of Lenovo's success and it seems that they are slowly climbing their way to the top of the technology ladder.
MWC FIRST LOOK: Sony Xperia Z2 and Sony SmartBand
With Sony recently bowing out of the PC market in favour of pushing its smartphone arm, we expected big things from any new devices announced at MWC.
MWC 2014 First Look: Huawei MediaPad X1 7.0
This week's Mobile World Congress in Barcelona has seen a slew of new devices hit the show floor, ranging from the high end market dominators like the new Samsung Galaxy S5 through to the entry level smartphones running Mozilla Firefox's mobile OS.
MWC 2014 FIRST LOOK: Nokia X and Nokia XL
After all of the fuss that was made about Microsoft acquiring Nokia's mobile phone arm, the Finnish giants have gone and released a phone running Android as opposed to Windows 8 Phone.
MWC 2014 FIRST LOOK: Samsung Galaxy S5
Samsung has been very busy this year, having already launched a new range of products in January at CES in Vegas.
More on mobile networks from Computer Weekly
More news from our sister site SearchMobileComputing.com