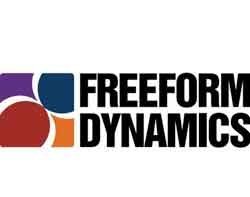 In this Freeform Dynamics Library you will find regular contributors from research house Freeform Dynamics.
Click on the images of the analysts below to read their articles.
These Computer Weekly contributors provide expert tips and opinion pieces.
You will also find the latest news from Computer Weekly.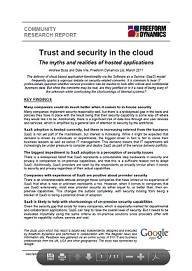 Dale is a co-founder of the business, who today looks after Freeform Dynamics' core primary research programme.
During his 25 year career, he has worked in enterprise IT delivery with companies such as Heineken and Glaxo, and has held sales, channel management and international market development roles within major IT vendors such as SAP, Oracle, Sybase and Nortel Networks. He even spent a couple of years managing an IT reseller business for Admiral Software.
Read Trust and Security in the Cloud (pictured) by Andrew Buss and Dale Vile.
CLICK ON DALE'S IMAGE ABOVE TO VIEW ALL OF HIS ARTICLES
Charles is an industry veteran with a track record of providing common sense advice to mainstream businesses of all sizes on the effective application of technology. His progressive, yet grounded if often forthright views provide an antidote to much of the hype and idealism that is all too common in the technology sector.
At Freeform Dynamics, Charles covers end user computing, with a particular focus on the infrastructure and the best practice required to facilitate mobile working. This includes looking at all aspects of delivery from application development and deployment, through management and security, to policy and process management. Currently based in Spain, Charles has a degree from Oxford University, has lived and worked in Europe, the Middle East, South Africa and California.
CLICK ON CHARLES' IMAGE ABOVE TO VIEW ALL OF HIS ARTICLES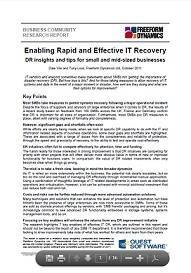 Tony has a strong IT practitioner background, having held IT management positions at companies such as BP and BT, and has also worked on the vendor side of equation at Amdahl.
He became an industry analyst in 2000, has been with Freeform Dynamics since 2007, and is currently based in Germany, but also spends significant time in London and other locations around the world.
Read Enabling Effective and Rapid IT Recovery (pictured) by Tony Lock and Dale Vile.
CLICK ON TONY'S IMAGE ABOVE TO VIEW ALL OF HIS ARTICLES