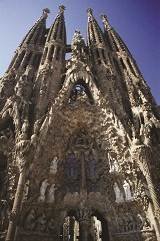 Citrix Synergy Barcelona 2012 took place 17-19 October at the International Convention Centre of Barcelona (CCIB). An estimated 2,000 people attended for keynotes, training, certification, networking, and the chance to speak to industry experts.
Find out all the news from the show here, including videos from the conference.
Citrix Synergy Europe 2012 conference news

Combining XenApp and XenDesktop: What happened at Citrix Synergy Barcelona?
Phase one of Project Avalon announced, which will provide unified management for XenApp and XenDesktop.
Citrix debuts mobile virtual apps but analysts warn of obsolescence
Citrix debuts cloud and mobility releases, but analysts warn they may soon be left behind in an increasingly competitive and evolving market.
CIO interview: Gavin Walker chief information officer at NATS
Gavin Walker, CIO of NATS, talks about how a vendor-neutral approach is key to successful IT, and why huge outsourcing contracts are the enemy.
Citrix Synergy Barcelona mobility wrap-up – Jack Madden
Citrix sums up enterprise mobility management products and unveils mobile email client, in addition to managed mobile browser product.
Citrix mobile email client and secure browser – video from Citrix Synergy Barcelona
Last week at Synergy 2012 Barcelona, Citrix introduced two new mobile apps, @WorkMail and @WorkWeb. Watch the video from Citrix experts and TechTarget's Jack Madden.
Citrix Synergy 2012 US conference news
Citrix Synergy 2012 San Francisco conference coverage
Citrix Synergy 2012 confirmed what we all suspected: IT is shifting focus from desktop management to its new best friend, app management. Get all the news from this year's show.
More news from Computer Weekly
More news from SearchVirtualDesktop.com