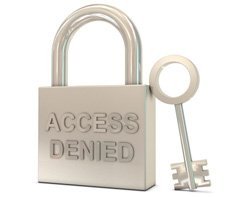 The security industry's biggest conference is taking place at the Moscone Center in San Francisco, with thousands of IT professionals flooding to the city to find out all the latest news.
Computer Weekly's Warwick Ashford is on the ground reporting all the latest news, trends and issues facing the security industry.
In this guide find out all the hottest news from RSA 2014.
News from RSA 2014
RSA 2014: Microsoft and partners defend botnet disruption
Microsoft and its partners have defended disrupting criminal botnets at RSA Conference 2014.
RSA 2014: FBI promises surveillance with privacy
FBI director James Comey tells RSA Conference 2014 that surveillance is necessary, but promises to ensure privacy.
Microsoft urges businesses on Windows XP to migrate
Organisations running Windows XP should migrate to a more recent version of the operating system for security reasons, says Microsoft.
Analysis: What is RSA's relationship with the NSA?
After RSA 2014, are we any closer to understanding RSA's relationship with the NSA?
Microsoft launches technical preview of Emet 5.0
Microsoft has launched the technical preview of the latest version of its free enhanced mitigation experience toolkit (Emet).
RSA 2014: Principles key to digital world, says Microsoft
The world needs to set norms around behaviour in cyber space, says Scott Charney, corporate vice president, Trustworthy Computing Group at Microsoft.
RSA 2014: Coviello rejects rumours of deal with NSA
RSA tackles accusations of NSA collusion and calls for international co-operation on cyber security in the opening keynote of RSA Conference 2014.

RSA announces Managed Security Partner programme
RSA announces Managed Security Partner programme.
Standardisation key to future security, say experts
The adoption of security standards to enable automated self-healing systems is key to data protection in future.
Other security news from Computer Weekly
More news from our sister site SearchSecurity.com