AWS re: Invent 2013 is taking place November 12-15 November in Las Vegas.
Computer Weekly's Kayleigh Bateman is on site covering the shows latest news, tips and advice from Amazon Web Services experts.
AWS re: Invent 2013 News
AWS re: Invent 2013 kicks off in Las Vegas Amazon Web Services annual conference opens with announcements to the 8,000 strong crowd.
Data scientists with 'interpreter' skills in demand says AWS
Candidates need unique mix of skills for data scientist roles, according to AWS's director of data science.
Startups use AWS re:Invent 2013 as launch pad
Several startups chose AWS re: Invent as a platform to showcase how they utilised the cloud service provider to get off the ground.
Cloud imperative for companies to remain agile, says AWS
Experimenting in the cloud without fear of failure can encourage a culture of innovation and increase agility was the message at AWS re:Invent 2013.
AWS consumers clamor for reserved instance flexibility
Amazon Web Services has changed the way reserved instances can be managed to allow more flexibility, and cloud users hope it's only the beginning of new options.
AWS fends off 'bouncy' cloud computing performance perception
Some Amazon Web Services customers blame 'noisy neighbors' for fluctuating cloud performance, but AWS officials say that's not what's happening.
AWS customers get advice from the trenches on cloud security
Amazon launched a new API for audit logging this week but enterprises want more as they continue to prioritize cloud security.
Cloud computing users want answers during AWS re:Invent
With AWS re:Invent on the horizon, IT pros are hoping the cloud giant can answer pressing questions on its performance and API debates.
Solution providers flocking to Amazon partner network with AWS products, services
VARs, systems integrators and ISVs are flocking to the Amazon partner network, citing huge opportunities among the organizations that are using AWS.
Who will be AWS competition when everyone wants to be Amazon's friend?
Despite being invited to numerous "secret parties" at the cloud conference, neither Dave Linthicum nor his returning guest Lori MacVittie attended AWS re:Invent -- but that doesn't mean they don't have opinions on the news.
The state of the enterprise cloud and prepping for AWS re:Invent 2013
Enterprise cloud has seen plenty of movement since AWS re:Invent 2012, while many of the recurring security concerns continue to plague enterprises.
Pre-show AWS re: Invent Coverage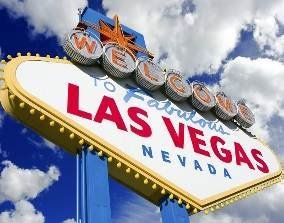 How AWS serves consumers and vendors
Learn the answers to frequently asked questions about how the AWS Marketplace serves customers and vendor partners.
Hybrid IT at AWS Summit
Cloud solutions architect Brian Adler explained at the 2013 AWS Summit how Hybrid IT architectures are being embraced by enterprises.
Cloud computing users want answers during AWS re:Invent
Cloud experts gearing up for the second annual AWS re:Invent conference are brimming with questions for Amazon.
AWS re: Invent Product News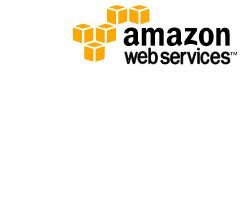 Metalogix, Zadara, Panzura announce AWS offerings
Metalogix launches a hosted email service at AWS re:Invent, and Zadara and HotLink partner with NetApp around its Private Storage for AWS.
Re:Invent 2013: AWS products and announcements come flooding in
Discover the latest AWS products being announced at re:Invent so you have all the information you need to master the AWS cloud.
AWS drops a bomb on VMware, Citrix with Amazon WorkSpaces
Amazon WorkSpaces give IT shops a way to quickly and cheaply deploy virtual desktops from AWS – and it gives Citrix and VMware a run for their money.
Amazon delivers application streaming alternative to App-V from AWS
Amazon is preparing to enter the world of application streaming, but with a cloud twist.
Amazon.com unveils new tools for AWS developers and customers
At the sold-out Amazon Web Services (AWS) re:Invent 2013 conference in Las Vegas, Amazon.com announced new services for AWS developers and customers.
The AWS re:Invent 2013 experience
AWS re:Invent 2013 in Las Vegas is considered the largest gathering of developers and technical leaders in the Amazon Web Services community.
AWS shops eye Google Compute Engine live migration
The buzz at Amazon's conference here this week came from a competitor's new feature.
More cloud computing news from Computer Weekly