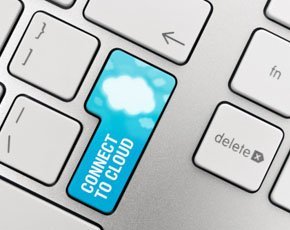 Cloud computing is evolving to become a mainstream technology with an increasing number of businesses looking to adopt cloud-based services for scalability, agility and cost savings.
And one proof of cloud's growing popularity is that Amazon Web Services – the company that has become synonymous to public cloud computing – is holding its first annual customer and partner conference – AWS re: Invent between November 27 and 29 2012 at The Venetian, Las Vegas.
Watch this space for our AWS re: Invent conference coverage including AWS cloud use cases, cloud computing best practice tips, cloud's future and what the future of Amazon is in the cloud space.
Below is our preconference coverage on Amazon Web Services' cloud services. Keep watching this space during and after the conference.
Amazon Web Services News and Pre-Conference coverage
SAP certifies use of Business Suites on AWS cloud
SAP has certified Amazon Web Services (AWS) to run its business intelligence (BI) applications, including SAP ERP and SAP CRM, on the AWS cloud – a move that could boost confidence among CIOs to run mission-critical applications such as SAP on public cloud services.
What keeps AWS on top?
Amazon Web Services has been the frontrunner in the cloud computing race for years, and it doesn't seem to be slowing down. But what makes enterprises trust the retailer's cloud platform?
Amazon faces competition as cloud technology goes mainstream
Cloud computing is moving away from being monolithic, where Amazon Web Services (AWS) was the only major cloud service provider, to a marketplace technology, with several cloud-based service providers, as users' appetite for cloud grows, according to analyst firm 451. But still 80% of total workloads on cloud are run on Amazon's platform.
VMware seeks to increase support for Amazon Web Services
Virtualisation and cloud provider VMware is looking to increase support for Amazon Web Services (AWS), the frontrunner in the cloud computing services space.
What to expect at AWS re: Invent 2012 cloud conference
There's a lot of buzz surrounding the premier AWS re: Invent cloud conference next week in Las Vegas. Computer Weekly's sister title SearchCloudComputing.com talked to experts about their views on what to expect when the cloud giant hits the Sin City.
More Cloud Computing News From Computer Weekly