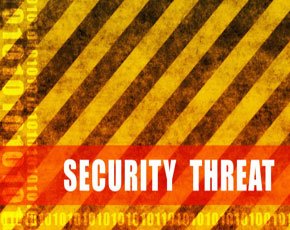 Information security and data protection is crucial for every business, as it is likely that your company's most prized asset is its data. Failure to secure your company's sensitive information could be damaging to its brand in addition to leading to possible legal ramifications.
This quick guide, to IT security, includes news, tips, and articles on tackling cyber-attacks, data protection, malware and computer viruses.
Cyber-attacks
A cyber-attack involves vulnerable computers being targeted and deliberately made to malfunction. This can include the disruption of data flow, to disable businesses/government organisations, or targeting applications and databases with the intent of theft.
Cyber security according to Steve Robinson
Being able to access data electronically might be convenient; however it also introduces new security challenges. According to Robinson, businesses need to address these complexities if they want to remain competitive.
How to keep on top of today's growing cyber-threats
With cyber-attacks on the increase, organisations are aligning their security methods across all areas of operations, instead of just IT. In this report, from PwC, CEOs need to step up and take the lead in protecting their organisations.
Dealing with security cloud providers and data backup
Backing up expanding data is a growing issue for all businesses. Many are opting to work with cloud providers, to automate backups and improve data protection, but only if it's at a reasonable cost.
Keep cyber-threats in proportion – IT infrastructure risks
Governments have been warned to keep cyber-threats in proportion and not to entrust the military with the defence of critical national infrastructure. Read the details of the report published by the Organisation for Economic Co-operation and Development (OECD).
Data protection
Data protection refers to the safeguarding of individuals personal data. The Data Protection Act 1998 is a UK Act of Parliament which outlines the UK law of how the data of living people should be processed. The Act itself does not mention privacy; however it offers a way for individuals to regulate personal information about themselves.
Under data protection laws students have the right to request marked A-level exam papers
According to the Information Commissioner's Office (ICO), students have the right to request their marked exam papers, to see the examiners comments.
The loss of 26,000 housing records paints a picture of poor data protection in the UK
The Information Commissioner's Office (ICO), finding two London housing bodies in breach of the Data Protection Act, highlights a poor state of UK data protection.
Boeing takes to cloud computing to address security concerns
Aviation firm Boeing has opted for security first, when designing its cloud computing strategy.
Hospitals deliver test data via mobile BI
Doctors in three UK hospitals are using mobile BI to access patient test results. Taking place in Accident and Emergency departments, the aim is to further improve patient care.
How to create an information sharing policy and protect your business from data leakage
Few companies have an information sharing policy in place, to ensure the exchange of information is secure. Learn how to create an information sharing policy in this tip.
243 police officers convicted of Data Protection Act violations in the last three years
Concerns continue to mount as a Free of Information request reveals that over the last three years 243 police officers have been found in breach of the Data Protection Act.
Malware
Short for malicious software, malware is designed to disrupt either the operation of a computer of to gather sensitive data from an organisation or individual. Malware includes computer viruses, spyware, worms, bugs and Trojan horses, to name but a few.
Microsoft Internet Explorer 9 comes out on top in socially engineered malware blocking
The most common security threat facing users of the internet remains to be socially-engineered malware. Recent studies show internet users are four times more likely to be tricked into a malicious download.
House of Commons science and technology committee calls for submissions on impact of malware
The House of Commons science and technology committee has put out a request for submissions detailing the impact of malware, for example how much cyber-crime is connected with malware, and where it comes from.
Smartphone infections to affect one in 20
According to a recent report, by a security vendor, one in 20 Android smartphones and iPhones will be infected by malware within the next 12 months.
Ramnit worm becomes serious threat to banking industry
Previously perceived as a low level concern, the Ramnit worm has now become a serious threat to businesses within the banking industry.
Computer viruses
A computer virus refers to a computer program which can replicate itself, before spreading to other computers. To increase its chances of infection, the virus will infect files on a network file system that is frequently accessed by more than one computer. The term 'computer virus' is often used as an umbrella for all types of malware, even those that cannot replicate themselves.
4.5 million computers at risk of TDL-4 virus
Cyber criminals have deployed the TDL-4 virus, which is usually spread through traps on pornographic sites, video and file storage and bootleg websites.
Scareware cyber criminals beware as twelve nations join forces to take action
The twelve nations put their heads together to shut down international cyber-thieves, as victims continue to be sent fake virus warnings to trick them into handing over their credit or debit card details.