Whither open source?
As the economy slows, open source firms are seeing their share prices plummet
This Article Covers
RELATED TOPICS

Download this free guide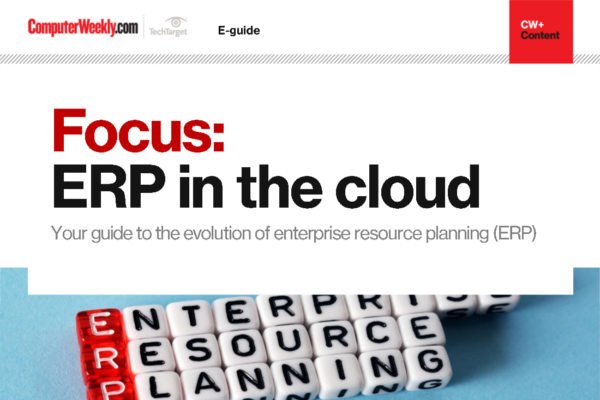 Are you keeping up with the ERP evolution?
Read about the new best practices for the ERP systems and how to tackle the growth of ERP integrations.
By submitting your personal information, you agree that TechTarget and its partners may contact you regarding relevant content, products and special offers.
You also agree that your personal information may be transferred and processed in the United States, and that you have read and agree to the Terms of Use and the Privacy Policy.

As the economy slows, open source firms are seeing their share prices plummet



One of the recurring themes in this column has been the rise of open source software as a viable alternative to proprietary systems. Free software is intimately bound up with the Internet: not only does it depend on it to provide the global connectivity that makes its distributed development model possible, but the Internet runs almost exclusively on open source software - Bind for DNS, Sendmail for e-mail and Apache for the Web.

Free software's association with the online world played a large part in making open source start-ups so popular with investors during the dotcom heyday. Even though their business models were unconventional - based, as they were, around software that was freely available - the aura of the Net was sufficient to ensure their popularity with both venture capitalists and the share-owning public.

But in the current economic downturn this association with the Internet has proved to be as much a liability as it was a useful lever in the preceding period. Few want anything to do with firms that seem tainted with the dotcom disease, and the open source stars of yesterday are the pariahs of today.

Nowhere can this be seen more clearly than in the rise and fall of VA Linux ( www.valinux.com/). When its IPO took place in December 1999, VA Linux's shares opened at $30, and closed at $239.25 - a record first-day increase of nearly 300%. More recently, its shares are trading at under $3. In June, VA Linux announced that it was concentrating on software - a sad end for what had been the
pre-eminent supplier of hardware for the GNU/Linux market.

The share prices of the listed GNU/Linux distribution companies have fallen just as dramatically. When Red Hat ( www.redhat.com/) went public in August 1999, its shares went from $14 to $52; later they touched $150 a share, valuing Red Hat at about $10bn. Today, its share price is $3.

Caldera ( www.caldera.com/), in many ways the pioneer GNU/Linux distribution company in the business sector, made its IPO in January 2000. Its shares opened at $14 and closed at $29, valuing the company at about $1,100m. Now they trade at under $1.

Red Hat can console itself with the nominal break-even it achieved. Similarly, Caldera at least has the satisfaction of acquiring the Unix divisions of SCO, which means that the keeper of the Unix flame is now a GNU/Linux company.

The unlisted GNU/Linux companies have also had their ups and downs. For example, the leading European GNU/Linux distribution SuSE saw its chief executive depart to the board, and retrenched its staff in the US. TurboLinux, whose origins lie in supplying GNU/Linux to the Japanese market, cancelled its planned IPO, lost its founder and chief executive, and also made staff redundant.

At one point TurboLinux had planned to merge with another open source start-up, LinuxCare. The latter's business model was based on the fact that free software traditionally has no formal support - though the informal, Net-based kind works well enough in most cases. LinuxCare aimed to provide all the hand-holding that corporate users might require.

Unfortunately, LinuxCare's situation seems to have gone from bad to worse, and even the merger with TurboLinux, which had already begun to be implemented, was eventually called off, leaving both companies licking their self-inflicted wounds.

Other high-profile open source companies have been even less fortunate. For example, SourceXchange, a kind of brokering service for open source programmers, shut up shop in April this year due to lack of business. Similarly, Eazel, a start-up boasting software luminaries such as Macintosh guru Andy Hertzfeld, which hoped to create a new, user-friendly desktop for GNU/Linux, ran out of money in May.

Next week: Open source lives
Read more on Business applications