What are the outsourcing options for the SME?
The pace of change of technology can cause the small and medium enterprise (SME) critical issues which outsourcing can only address with carefully researched decisions.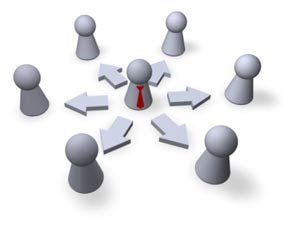 The pace of change of technology causes problems for organisations of any size, but for the small to medium enterprise (SME) sector, it can cause critical issues. A new investment in an up-to-date technology platform can rapidly become a constraint on the business as newer technologies come through, but the business just cannot afford to continue investing in keeping everything up to date.

Download this free guide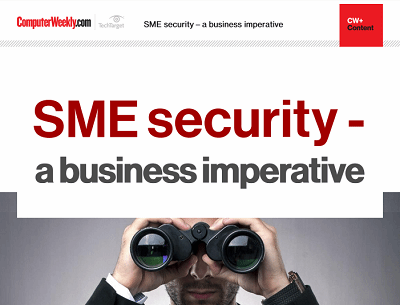 The secret to winning - SMEs and cyber security
50% of SMEs plan to spend less than £1000 on cyber defenses in the next year and only 42% of SMEs are concerned about ransomware. Anyone see a problem? Computer Weekly outlines some solutions to this growing naive trend.
By submitting your personal information, you agree that TechTarget and its partners may contact you regarding relevant content, products and special offers.
You also agree that your personal information may be transferred and processed in the United States, and that you have read and agree to the Terms of Use and the Privacy Policy.
Consequently, many SMEs consider outsourcing some or all of their IT systems. But this can be fraught with danger and any SME looking for outside help needs to be aware of what options are available to them.
The positive aspect of deciding not to outsource is that the SME retains full control of everything – but this is also the main negative aspect. The SME needs to have:
The available datacentre facility in which to house the IT equipment;
The internal expertise to manage all IT equipment and update and patch all operating systems, applications and device drivers as necessary; and
The ability to create a cost-effective, highly available system that supports the business in an ongoing manner.
Whereas in the past, it was possible to put in place a platform that could last for a few years, today's technology dynamics tend to force changes on at least a yearly basis.
An option not generally taken by SMEs is to use support outsourcing, where the IT department is effectively outsourced to a third party. Large organisations often do this, letting a systems integrator such as IBM, CSC or HP take a greater or lesser control of their in-house datacentre. This lowers the company's need to maintain levels of expertise in their employees, as the outsource company now has assumes that responsibility - and service level agreements (SLAs) can have more teeth.
SMEs are usually better advised to only outsource break/fix needs (the replacement of equipment under and SLA when it fails); basic systems management (root cause analysis (RCA) and base problem identification along with remediation where possible); and overall asset lifecycle management (the installation, management and secure replacement of equipment over an agreed life of the kit).
Next is the choice of a co-location arrangement. Here, a third party provides a shared datacentre facility where the SME can house all its IT equipment. However, the IT equipment along with the software stack still remain the property – and therefore the responsibility – of the SME itself.
The SME still has to have the expertise to create a suitable IT architecture and maintain the software stack itself, although many co-location providers will either help an SME in their design or insist in vetting any design before allowing equipment into their facility. With co-location, power distribution, uninterruptable power supplies (UPS), cooling, internet connectivity and physical security are all looked after by the third party, so reducing the load on the SME. Big players in this market include the likes of Equinix, Savvis and Telehouse, although there are a growing number of smaller ones to choose from.
A further option is to move to a hosted model. A hosting supplier provides the facility as with a co-locational provider, but also provides the IT equipment. Hosting comes in several different flavours, many of which are moving towards a highly virtualised model based on cloud concepts. However, the one that has predominated up until now has been a simple model of an SME renting IT equipment that generally includes an operating system (usually Windows or Linux) from a hosting provider on to which they can load their applications.
In this model, the host provides support for the facility, the equipment and the operating system – the SME has responsibility only for the application itself. The equipment being rented may be physical (an actual server) or virtual (a defined amount of IT resources agreed with the provider). Providers in this space include the likes of Memset, Rackspace, UK2 and 1&1, although many of these are also moving towards providing cloud options.
Within these cloud options, the following are the main options available:
Infrastructure as a service (IaaS) – the capability to rent IT resource capability from a provider. Similar to the physical hosting model above, an IaaS provider uses virtualisation to make resources available to the SME. "Logical" units of resource are applied – so much CPU, so much storage and so on – and this can be easily expanded as required through the provider enabling more of the resource pool to be used by the SME.
Platform as a service (PaaS) – the capability to rent IT resource and operating system capability from a provider. Here, not only is the base level IT resource made available, but the operating system is also included. Again, the key is to provide a flexible environment which can easily grow (and sometimes shrink) with the SME's needs, without the issues that SMEs find with having to extend the capabilities of physical equipment under their own control.
Software as a service (SaaS) – the capability to use a software application or function without owning any of the platform. Here, the provider takes the ultimate responsibility for the complete stack – the facility, equipment, operating system and application software stack. Increasingly, the business model here is to provide such capabilities under a subscription model. All updates, patching, equipment replacement and so on are all included in the subscription. The aim is to build up a critical mass of customers such that the model is self-sustaining. Providers in this area include the likes of salesforce.com, Concur and Transversal. However, Quocirca recommends any SME looking to a SaaS model carries out the requisite due diligence to ensure the SaaS provider has an existing customer base that supports the SaaS provider's stated future aims.
Along with these basic cloud services, the SME will see many more – storage as a service, business process as a service and so on. While these may provide incremental capabilities over and beyond the services detailed above, for making a basic decision on what should and should not be outsourced, such additional services are better left out of the initial mix.
This gives an outline of the different options available to an SME. However, it is rare for the SME to choose one against the others, rather the SME should decide what mix of options makes the most sense for its needs. Such a hybrid approach will provide the best overall support for the business.
Some existing internal applications may be best kept in-house or in a co-location facility, using external break/fix and systems management support to enable a highly available platform for the business. Some other applications may be better served through moving to a hosted or cloud model, whereas other functionality (particularly new functionality) may be better served with a SaaS model. Getting the mix right – and understanding what this means at an overall IT platform support level – is key to an effective IT platform for the business. But what does this mix entail – and can the SME manage the mix itself?
The SME may want to look for a relatively new beast in the outsourcing world – the aggregator. As more functionality becomes available via the cloud model, a major problem for the SME will be in bringing these functions together in a manner which supports the business in a flexible manner. The long-term aim of cloud computing is to provide small functional components that can be brought together as required in what are called "composite applications" – but this requires deep understanding of how the different functions need to interoperate, along with the capability to integrate them all together in real time. This is best left to cloud providers themselves – some, such as salesforce.com, will provide a platform for additional functions to be hosted alongside the main application and for these to be integrated reasonably simple.
Others will provide basic functions, such as e-mail and collaboration capabilities, bringing other functions in as required from other cloud providers, and doing the integration necessary. As such, the aggregator becomes the main touchpoint between the SME and all the outside providers – in effect, the "one throat to choke" should there be any problem with how the overall system operates. However, it is early days for this at the moment and SMEs looking to move to a hybrid outsourced model should ask their main cloud provider if they are capable of acting as an aggregator.
---
Clive Longbottom is founder of Quocirca. His Twitter feed can be tracked at http://twitter.com/clivel_98, Twitter handle is @clivel_98
.
Read more on IT for small and medium-sized enterprises (SME)