Web 2.0 streamlines financial services HR
Financial services firm LV= Liverpool...
Financial services firm LV= Liverpool Victoria is using Web 2.0 technology to improve its recruitment process and to reduce its dependency on recruitment agencies.

Download this free guide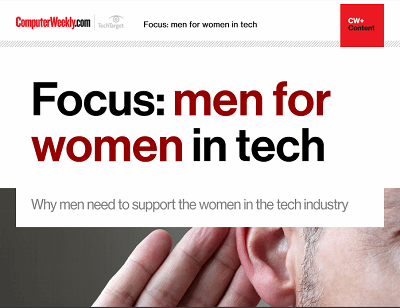 Men for women in tech
This guide showcases some of the men who are helping women to progress in the technology industry and the methods they are using to do so.
By submitting your personal information, you agree that TechTarget and its partners may contact you regarding relevant content, products and special offers.
You also agree that your personal information may be transferred and processed in the United States, and that you have read and agree to the Terms of Use and the Privacy Policy.
The company is using Web 2.0 technology to connect to candidates and automatically process recruitment processes.
The company expanded its workforce from 2,000 to about 3,700 this year and at the same time insourced its HR function.
David Smith, group HR director at Liverpool Victoria, said the first phase of a six month project was to implement web-based e-recruitment software i-Grasp from Stepstone. This automates the recruitment processes such as job advertising, candidate application, screening and selection, as well as management reporting.
LV= Liverpool Victoria has only 15 people managing the HR department so this level of automation is critical. "The whole of HR was outsourced to Hays but the CEO wanted HR in-house and we did not have a system. In six months we have moved from a manual paper-based system to where we are today with a fully integrated e-recruitment system," said Smith.
LV= Liverpool Victoria joins RBS, HBOS, Virgin, BA, PwC, KPMG and Norwich Union as users of Stepstone's software as a service. It will integrate the recruitment processes of all its insurance and investment divisions across the UK using the service.
LV= Liverpool Victoria is also piloting a system that will make it easier for applicants to fill in the strict referencing information stipulated by the Financial Services Authority. The system from Northgate HR will enable successful candidates to provide all this information online. The candidate will receive an offer, then a unique Pin to access a webpage. "This makes it easier for the applicant and the HR department," said Smith.
Businesses are increasingly using the web to attract a wider candidate base and to help them interact with potential recruits and even automate the recruitment process.
Other firms are using Web 2.0 technology to carry out interviews. Last year the Royal Bank of Scotland, Yell UK and KPMG used Second Life to make contact with hundreds of potential employees through a jobs fair held in Second Life. All three companies had their own area, and visitors in the form of computer-generated avatars were transported to them and greeted by avatar recruiters.
Alison Heron, senior manager of recruitment marketing at KPMG said the event confirmed there are lots of people using these sites that are interested in finding out more information about companies through the internet. She said the company took part in the event to assess the potential of virtual worlds as a recruitment tool that could reach a wider audience.
Read more on IT jobs and recruitment