The Yepp MP3 player by Samsung: cool digital jukebox
Samsung's latest audio device, the Yepp, is one of a new wave of Walkman-like products designed to play and record digital music
Samsung's latest audio device, the Yepp, is one of a new wave of Walkman-like products designed to play and record digital music
Yepp, the latest audio player from Samsung, stands for Young Energetic Portable Player, which probably sounds quite trendy in the Far East markets where it was launched. When it comes to the UK in September 1999, it will have the same name and, essentially, similar features.

Download this free guide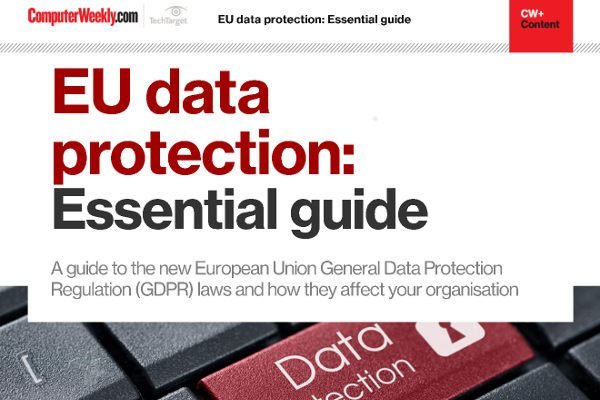 EU data protection: Essential guide
Access this guide to aid you in facing the challenges, opportunities and key actions need to consider in preparing your organisation for GDPR.
By submitting your personal information, you agree that TechTarget and its partners may contact you regarding relevant content, products and special offers.
You also agree that your personal information may be transferred and processed in the United States, and that you have read and agree to the Terms of Use and the Privacy Policy.

The unit weights around a 100g, fits comfortably in any pocket and runs on two AAA batteries lasting up to 10 hours. A small LCD screen on the front displays functional information with four simple controls for playback and recording. At the unit's base, a small slot accepts memory cards, basically an encrypted version of Fuji 's Smartmedia format. Yepp is designed to record and play audio (although the manual claims it is also useful for transferring files - but at a media price of £80 for 32mb [initial launch price], this is probably not a commercially viable option). Touted as a Internet music player, the unit has a built-in microphone and acts as a convenient digital dictaphone. First Yepp models recorded up to 11/2 hours of voice. However, the quality was quite poor and, unfortunately, not scalable. The package comes with an adaptor to connect to any PC parallel ports, software for file transfer, MP3 capture utility and a pair of headphones thrown in free. The Yepp's price is probably its deciding factor. Samsung's portable player costs as much as a decent minidisk deck but with a media price 30 times greater than blank minidisks. The supposition behind MP3 is that music will come to users, via the Internet, to be stored on PCs. Thus, users can create their very own digital jukeboxes from which they can send audio files to their Yepp's when desiring music on the move. This may sound very far-future but the quality of the MP3 format is great, with the average 4Gb hard drive storing over 1000 MP3 songs quite happily. Downloading a dozen of them into a Yepp takes only a few minutes. This product is travelling in the wake of its successful main rival, the Diamond Rio, which courted controversy and unsuccessful legal action from elements in the music industry who believed MP3 increased copyright piracy. Samsung is basically offering a product that, although not as ground breaking as Rio, is a well thought out and constructed entry level product for anyone interested in a new way of working with audio. The initial cost is high for both the unit and media, but this is likely to come down. If you are a technophile, this is currently the ultimate in cool kit, sitting nicely with the mobile phone, pager and PDA. However, I wouldn't go as far as to call it a replacement for either a minidisk or the humble Walkman. Will Garside
E-Handbook

E-Handbook

E-Zine
Read more on IT for small and medium-sized enterprises (SME)