Special Report: Security
All the signs are that our attitude towards IT security has matured. Ways of assessing the security risks that companies face...

Download this free guide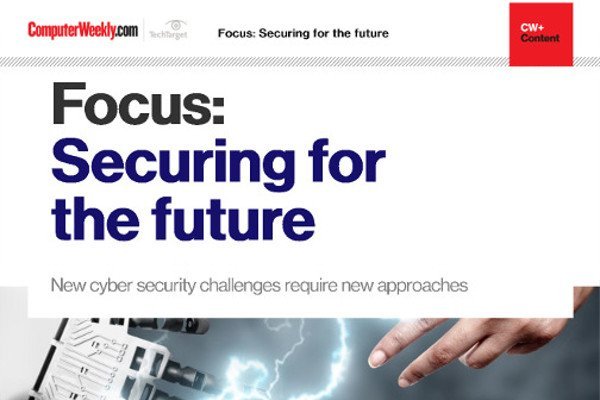 New technologies: a source of threat as well as a solution
Learn about fighting the ever evolving ransomware, IoT botnet malware and data manipulation attacks.
By submitting your personal information, you agree that TechTarget and its partners may contact you regarding relevant content, products and special offers.
You also agree that your personal information may be transferred and processed in the United States, and that you have read and agree to the Terms of Use and the Privacy Policy.

All the signs are that our attitude towards IT security has matured. Ways of assessing the security risks that companies face have become more sophisticated and, within larger organisations, the arrival of the chief security officer demonstrates that security is being taken seriously on the corporate stage. We have also witnessed the evolution of IT security-specific qualifications.



The business world can also draw on a wealth of publicised case studies from companies which have suffered the pain of a damaging security glitch. Best practice has been established not only in the most effective way to implement technologies but also in the importance of building a security aware culture within a company. Roles have been more clearly defined, and there is now no excuse for businesses to plead ignorance when it comes to IT security.

Despite the encouraging progress, the evidence suggests that many companies are still paying mere lip-service to IT security issues or becoming complacent.

An IT security policy must be viewed as an ever-changing beast. As IT systems evolve so do the threats they face and so must any organisation's approach to meeting and countering these hazards. Developing a strategic approach to IT security and knowing what to do in a crisis are part of the preparations all organisations must make.

One chief too many?
Another three-letter job acronym is about to be absorbed into the UK's corporate jargon dictionary. The chief security officer (CSO) has now entered the building.
Read article >>

Indecent exposure
The IT-dependent structures of the developed world are extremely vulnerable to cyber-terrorism, says Peter Lilley
Read article >>

A mountain to climb
A look at the 10 most common causes of security breaches shows the uphill battle facing security specialists. Daniel Thomas reports
Read article >>

Banking on trust
Banks are waking up to the need to earn the trust of their online customers. Nick Huber reports on their chequered history, and how they are tackling issues of security
Read article >>